Meet an M&T
Connect with a current student to learn about the life of an M&T at Penn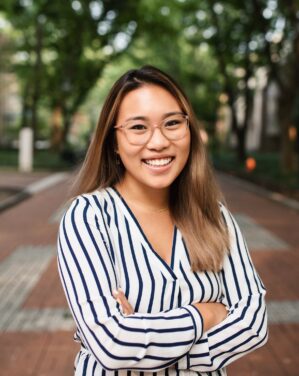 Julie Chen (M&T '21)
Hometown: Pittsburgh, Pennsylvania
SEAS Major: Computer and Information Science
Wharton Concentration: Operations, Information & Decisions
Julie has worn many hats during her time in M&T. She is currently focused on startups and early-stage VC investing as Chief of Staff at Contrary and an investor for Bessemer. Her previous hats include founding an edtech nonprofit called Peerlift, software at Facebook, and nonprofit work in Northern Ghana. At Penn, Julie is involved with student government, greek life, and M&T board. She's a promoter for Philly concerts, sucker for a good iced coffee, and community-builder at heart. Her motto in life, if you couldn't tell, is "try anything once."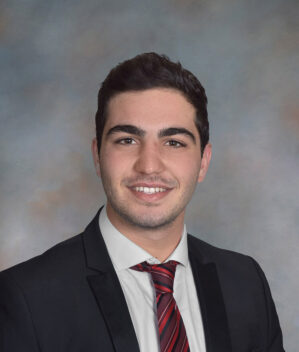 Maher Abdel Samad (M&T '21)
Hometown: Beirut, Lebanon
SEAS Major: Systems Engineering
Wharton Concentration: Finance, Business Analytics
Maher is a senior in M&T studying systems engineering, finance, and analytics. He is passionate about data-driven business decision-making and fintech. After college, he'll be joining Lazard Investment Banking as a financial analyst. Previously, he's worked at Nexxus Holdings, a. multipurpose (M&T founded) fund focused on all kinds of investments, and as a project lead with the Iceland School of Energy focused on environmental economics. At Penn, Maher has been involved with all different student groups: Delta Sigma Pi Business Fraternity, Penn Arabs, student government, and Penn admissions. In his spare time, he loves to explore the Philly food scene, DJs on the side, and will absolutely drop anything to pet a dog.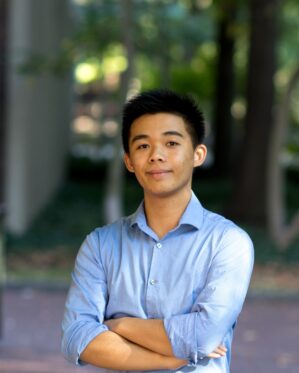 Jason Xian (M&T '21)
Hometown: Monterey Park, California
SEAS Major: Electrical Engineering, Math Minor
Wharton Concentration: Entrepreneurship & Innovation, Quantitative Finance
Jason is a senior in the M&T Program, pursuing a B.S.E. in Electrical Engineering with a concentration in Data Science, along with a B.S. in Economics with concentrations in Entrepreneurial Management and Quantitative Finance. Jason runs Penn's annual Science Olympiad tournament, one of the nation's largest high school science tournaments. He also serves on the board of the Wharton Undergraduate FinTech group, where he helps organize educational events. An avid table tennis player, Jason has played on Penn's NCTTA table tennis team. Following his graduation in 2021, Jason will be a Program Manager at Microsoft.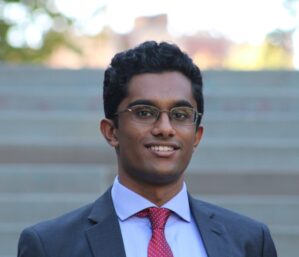 Anish Neervannan (M&T '22)
Hometown: Irvine, California
SEAS Major: Computer and Information Science
Wharton Concentration: Finance
Coming into Penn, Anish had a super varied set of interests including machine learning, finance, startups, and classical music. Penn has incredible opportunities to explore such interests, and Anish is involved in MBA Fund (venture capital), Wharton Investment & Trading Group (technology investing), and Penn Sargam (Indian fusion music). Through internships at Zebra Medical Vision, CoinAlpha, and Arena Investors, he has learned more about these fields, and next summer, will be working at Goldman Sachs in Technology Investment Banking. His hobbies include Indian classical violin and biking, and eating at new restaurants in Chinatown and Philly!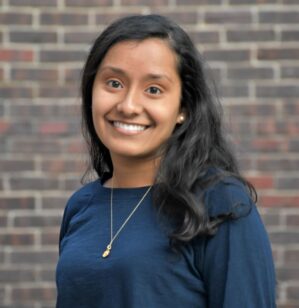 Carisa Shah (M&T '22)
Hometown: New York, NY
SEAS Major: Biomedical Engineering
Wharton Concentration: Entrepreneurship & Innovation
Carisa Shah is a rising junior from New York City interested in the intersection of healthcare and strategy. Outside of the classroom, she is a research assistant at Children's Hospital of Philadelphia's Office of Entrepreneurship and Innovation where she works with healthcare practitioners to develop new biomedical technologies. Carisa is also co-chair of the Wharton Dean's Undergraduate Advisory Board, a Perry World House Student Fellow, and a member of Kite and Key. In her free time, Carisa enjoys baking, spending time with friends, and watching West Wing.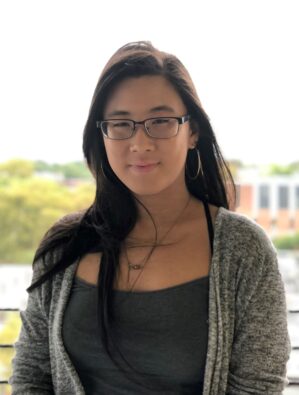 Hannah Wang (M&T '22)
Hometown: Lexington, KY
SEAS Major: Computer and Information Science
Wharton Concentration: Marketing, Business Analytics
Hannah is a current junior from Lexington, KY, studying CIS, Marketing, and Business Analytics. On campus, she is involved in the Alpha Kappa Psi business fraternity, the Signal, and does graphic design for Penn's theatre groups. Over the past few summers she has participated in undergraduate research, RTA-ing for M&TSI, and working at a tech startup. When not cramming for classes, she can usually be found going on food adventures in Philly, watching horror movies, or playing poker with friends.
Cole Fairchild (M&T '23)
Hometown: Charlottesville, VA
SEAS Major: Systems Engineering
Wharton Concentration: Operations, Information & Decisions, Behavioral Economics
Cole is a Systems Engineering major from Charlottesville, VA. Despite his small town roots, Cole has enjoyed taking advantage of the greater Philadelphia community alongside Penn's campus. Outside of class, he is involved with product at a student-run developer group, the startup ecosystem through a VC-backed student seed fund, and a member of Penn's oldest student group, the Philomathean Society. For fun, Cole plays intramural basketball and is part of the team that designs and makes clothes for the school's annual fashion show. Last summer, he was a TA as as alum of MTSI and took summer classes. Professionally he has an interest in product management, venture finance, and entertainment, but is insistent his time at school is a way to explore and learn more about himself and the opportunities available before he makes a decision.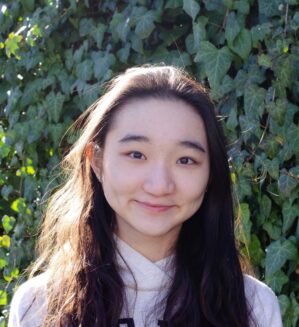 Cindy Jiang (M&T '23)
Hometown: Hong Kong
SEAS Major: Computer and Information Science
Wharton Concentration: OPERATIONS, INFORMATION & DECISIONS
Cindy is a current sophomore studying Computer Science and Operations, Information & Decisions. She is from Hong Kong and went to high school in the UK. At Penn, Cindy is the VP of Professional on the M&T student board, a Technical Lead for Hack4Impact, and a TA for the student-taught JavaScript course. She was previously involved in Penn Engineering Council and the Daily Pennsylvanian Product Lab. She likes traveling, exploring different cultures and food, writes her own screenplays, and meeting new people. Her favorite part of the M&T program is the people in the community where she can always reach out to and engage in stimulating conversations.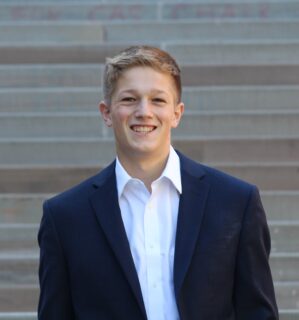 Alex Ruhl (M&T '23)
Hometown: Ridgewood, NJ
SEAS Major: Computer and Information Science
Wharton Concentration: Finance, Business Analytics
Alex is a member of the Varsity Track team, the VP of the M&T Board Social Committee, and in the process of starting a Venture Capital club. This past summer, Alex worked at a small PE firm and a start-up drone company. He is passionate about the outdoors, skiing, and Formula 1. In the future, Alex hopes to pursue a career in finance and start his own company.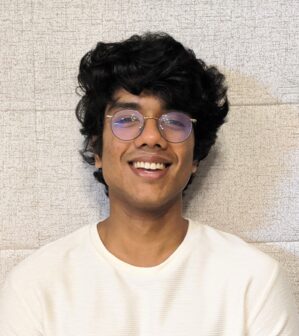 Arnav Aggarwal (M&T '24)
Hometown: Delhi, India
SEAS Major: Computer and Information Science
Wharton Concentration: Finance, Behavioral Economics
Arnav is a first year in the M&T program. During his free time, he loves lifting and listening to folk, country, or rock music. On-campus, Arnav is involved with clubs such as PennApps and Penn Computer Science Society. In addition to computer science and finance, he loves the study of psychology and consumer behavior. He feels that the M&T community has truly brought the best out of him, and would love to talk to you about the same!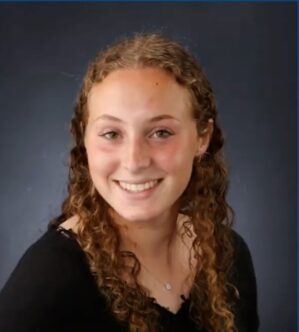 Beth Fisher (M&T '24)
Hometown: Glencoe, IL
SEAS Major: Materials Science and Engineering
Wharton Concentration: Undeclared
Beth has lived in the suburbs of Chicago her whole life. She played field hockey and softball all four years of high school in addition to taking engineering courses in her high school's elective curriculum called Project Lead the Way (intro to design, principles of engineering, biotech, digital electronics). She has wanted to be an engineer since 8th grade when she was not paying attention in math class because the work seemed useless and her teacher responded by telling her that if she wanted to have an impact on the world, she should start respecting the people that use math and science to improve it.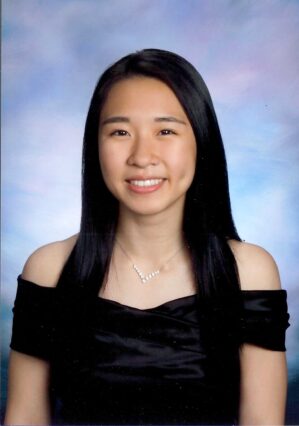 Amanda Zheng
Hometown: Berkeley Heights, NJ
SEAS Major: Mechanical Engineering and Applied Mechanics
Wharton Concentration: Management
At her engineering vocational high school and NJ GSET, Amanda was able to work on many engineering and research projects which she hopes to take to Penn through clubs like Penn Aerial Robotics and ADAPT (design assistive devices and prosthetic technologies). Amanda is passionate about women in STEM, and has worked with STEM You Can! to design experiment camps and material kits for girls nationally. Her experience as Editor in Chief of The Scientific Teen, a global online science journal produced by students, has given her a sight into consulting which she plans on exploring further through consulting clubs at Penn!