Meet an M&T
Connect with a current student to learn about the life of an M&T at Penn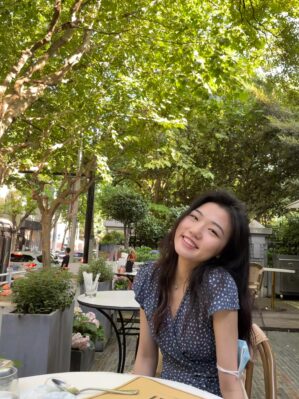 Catherine Qiao (M&T '22)
Hometown:
Shanghai, China


SEAS Major: Computer and Information Science
Wharton Concentration:

Management (Entrepreneurship & Innovation)

Rising senior in the M&T program with a variety of academic interests/majors in Computer Science, English Literature, and Business.
Hobbies outside of school: reading, running (two time half marathon finisher), tennis, hiking, & exploring food places near Philly
On campus involvement: Women in Computer Science, DP (opinion columnist), club tennis, Wharton China Association
Career interests/past professional experiences include consulting and product management, with future interests in entrepreneurship/social impact
(MBTI Personality Type: INFP)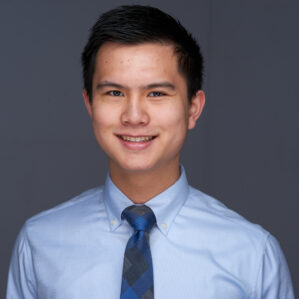 William Wang (M&T '22)
Hometown:
Moorestown, NJ


SEAS Major:

Systems Engineering


Wharton Concentration:

Finance

Hi! My name is Will, and I'm currently a senior studying Finance and Systems Engineering, with a minor in Computer Science. I'm originally from Moorestown, NJ, where I did a bunch of high school stuff like rowing, student council, FBLA, and music (viola, piano). Here at Penn, I lead Wharton Leadership Ventures, which takes students on outdoor expeditions to learn about leadership and teamwork, and I am a teaching assistant for CIS 120, and intro computer science class. I'm a huge Philly sports fan (mostly Eagles, Sixers, and Phillies), and like to hike, read, and generally explore in my free time. Happy to chat about anything!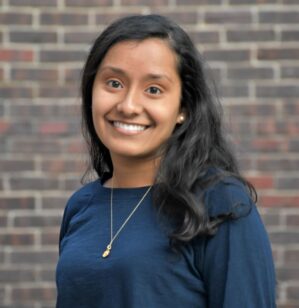 Carisa Shah (M&T '22)
Hometown:
New York


SEAS Major:

Bioengineering (Concentration: Biomedical Devices)


Wharton Concentration:

Management – Entrepreneurship & Innovation

Carisa Shah is a rising junior from New York City interested in the intersection of healthcare and strategy. Outside of the classroom, she is a research assistant at Children's Hospital of Philadelphia's Office of Entrepreneurship and Innovation where she works with healthcare practitioners to develop new biomedical technologies. Carisa is also co-chair of the Wharton Dean's Undergraduate Advisory Board, a Perry World House Student Fellow, and a member of Kite and Key. In her free time, Carisa enjoys baking, spending time with friends, and watching West Wing.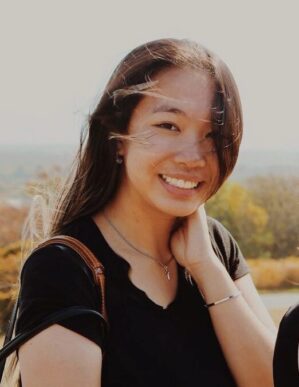 Kaitlynn Soo (M&T '23)
Hometown:
Dallas, Texas


SEAS Major:

Systems Engineering, Computer Science (minor)


Wharton Concentration:

Finance

I'm Kaitlynn, originally from Dallas, Texas and part of the class of 2023. On campus, I'm involved in the Wellness Committee for M&T Board, where I get to work with other M&Ts and admin on planning events and initiatives for the M&T community. I'm also involved in Wharton Women, Wharton Asia Exchange, consulting with the Wharton Agribusiness Club, and VC with Penn Undergraduate Capital Partners. I was also a TA for M&TSI. A fun fact is that I used to represent Team USA in Taekwondo! Feel free to reach out to me about working at startups, pursuing a career in finance, and to hear more about my experiences in M&T and at Penn!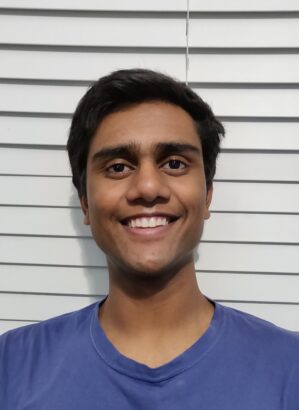 Anish Bikmal (M&T '23)
Hometown:
Atlanta, Georgia


SEAS Major:

Computer Science


Wharton Concentration:

Management – Entrepreneurship

Hi! My name is Anish and I'm a sophomore studying CIS and Management. At Penn, I'm on the club tennis team, I'm a CIS teaching assistant, and I am involved with 180 Degrees Consulting and Wharton Analytics Fellows. Personally, I'm a huge foodie, I'm an avid tennis fan, and I love the outdoors! I also like reading about startups and new ideas in tech. Feel free to reach out whenever – I'd love to meet you. Fun fact: I'm an m&t transfer so feel free to ask me about any transfer specific questions. 🙂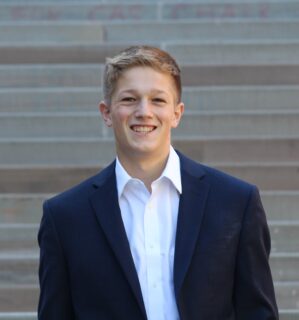 Alex Ruhl (M&T '23)
Hometown: Ridgewood, NJ
SEAS Major: Computer and Information Science
Wharton Concentration: Finance, Business Analytics
Alex is a member of the Varsity Track team, the VP of the M&T Board Social Committee, and in the process of starting a Venture Capital club. This past summer, Alex worked at a small PE firm and a start-up drone company. He is passionate about the outdoors, skiing, and Formula 1. In the future, Alex hopes to pursue a career in finance and start his own company.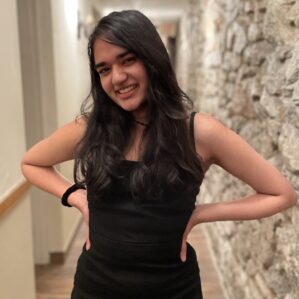 Ananya Singhal (M&T '24)
Hometown:
Abu Dhabi, UAE


SEAS Major:

Computer Science (CIS)


Wharton Concentration:

Entrepreneurship & Innovation + Finance

While I transferred into M&T after my freshman year, the M&T community was extremely welcoming and enriching from the moment I (virtually) stepped foot on campus. At Penn, I am a TA for CIS 160 as well as involved with Global Research & Consulting, Society of Women Engineers, and the Undergraduate Assembly among others. In my free time, I love taking Zumba classes and exploring the city!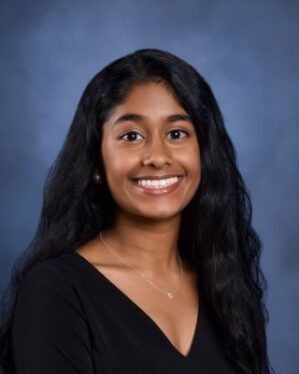 Divita
Taduvayi

 (M&T '25)
Hometown:

Bear, Delaware


SEAS Major:

Computer Science


Wharton Concentration:

Undecided – Planning Entrepreneurship & Innovation or Management

My name is Divita Taduvayi, I am from Delaware, and I am interested in pursuing computer science and entrepreneurship to close the opportunity gap towards a more equitable future! When I wasn't cooking new recipes, dancing (Bharatanatyam!), or trying/failing at various rudimentary art business ventures in high school, I was heavily involved in leadership in STEM. I founded Girls Tech Together, an international 501(c)(3) introducing underrepresented elementary-level girls to CS. I also served as the State President of the Delaware Technology Student Association, promoting leadership/career development in the STEM field for 3000+ students, and a Peer Mentor for the Delaware Youth Leadership Network, a social entrepreneurship incubator. I am currently working as a Bank of America Student Leader, Google CSSI Scholar, and a Vision AI intern at the University of Delaware.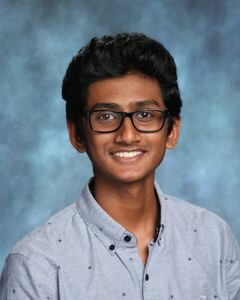 Ashish Pothireddy (M&T '25)
Hometown:
Woodbridge, Virginia


SEAS Major:

Systems Science and Engineering


Wharton Concentration:

Business Analytics, Finance

Hey everyone! My name is Ashish, and I'm a freshman in the M&T program at Penn. In high school, I participated in academic research, product development competitions, and clubs like FBLA and student council. I competed at ISEF, pitched a product to NASA, and developed a VR exhibit with Deloitte for a national museum. I'm interested in social entrepreneurship and product development, while being a huge basketball, football, and F1 enthusiast. Having just finished the college application process myself, I'd love to answer your questions on the application and the program. Don't hesitate to reach out!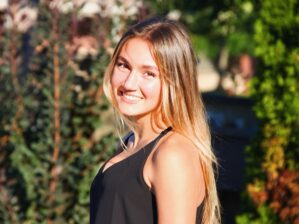 Molly Limaye (M&T '25)
Hometown:
Radnor, PA


SEAS Major:

Computer Science


Wharton Concentration:

Management, Social Impact & Responsibility

Although I initially did not consider myself to be the "ideal" business and engineering student, with interests varying from painting to community service to my role as the editor-in-chief of my school's newspaper, I quickly realized that there is so much more to M&T than finance or coding. I will be majoring in Computer Science and perusing the Management and Social Impact & Responsibility concentrations. I'm eager to continue my journalism interests with the Daily Pennsylvanian, join a running club and tutor local Philadelphia students in engineering. I also plan to continue my work in high school to advocate for women in STEM by joining Women in Computer Science and Advancing Women in Engineering.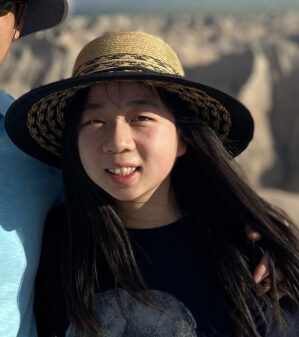 Diana
Ouyang

 (M&T '25)
Hometown:

Seattle, Washington


SEAS Major:

Undecided between CS and MEAM


Wharton Concentration:

Undecided

In Highschool, I was involved in Startup Culture, particularly in the theme of aiding those with cognitive disabilities like Autism or Alzheimer's. I did 6 years of FTC Robotics clubs, startup programs like LaunchX, and interned at multiple Silicon Valley startups. In terms of non-STEM related activities, I love the arts. I did piano for 12+ years and I absolutely love drawing digital art. I also love badminton and hiking. At Penn I hope to get involved in the business consulting club scene, as well as hopefully the Kelly's writer house (Slam Poetry), anime club, and maybe theatre tech.