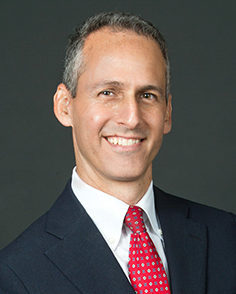 DR. GAD ALLON, DIRECTOR, JEFFREY A. KESWIN PROFESSOR AND PROFESSOR OF OPERATIONS, INFORMATION AND DECISIONS

Gad Allon is the Jeffrey A. Keswin Professor and Professor of Operations, Information and Decisions. He received his PhD in Management Science from Columbia Business School in New York and holds a Bachelor and Master degree from the Israeli Institute of Technology.
His research interests include operations management in general, and service operations and operations strategy in particular. Professor Allon has been studying models of information sharing among firms and customers both in service and retail settings, as well as competition models in the service industry. His articles have appeared in leading journals, including Management Science, Manufacturing and Service Operations Management and Operations Research. Professor Allon won the 2011 "Wickham Skinner Early-Career Research Award" of the Production and Operations Management Society. He is the Operations Management Department Editor of Management Science and serves on the editorial board of several journals.
Gad is an award-winning educator, teaching courses on scaling operations and operations strategy and was recently named among the "World's Top 40 B-School professors under the age of 40." He has also been an innovative leader in many educational technology initiatives. He is the co-founder of ForClass, a platform that enables professors to drive higher student engagement and accountability in their classrooms. Professor Allon regularly consults firms both on service strategy and operations strategy.
Email Gad at gadallon@wharton.upenn.edu.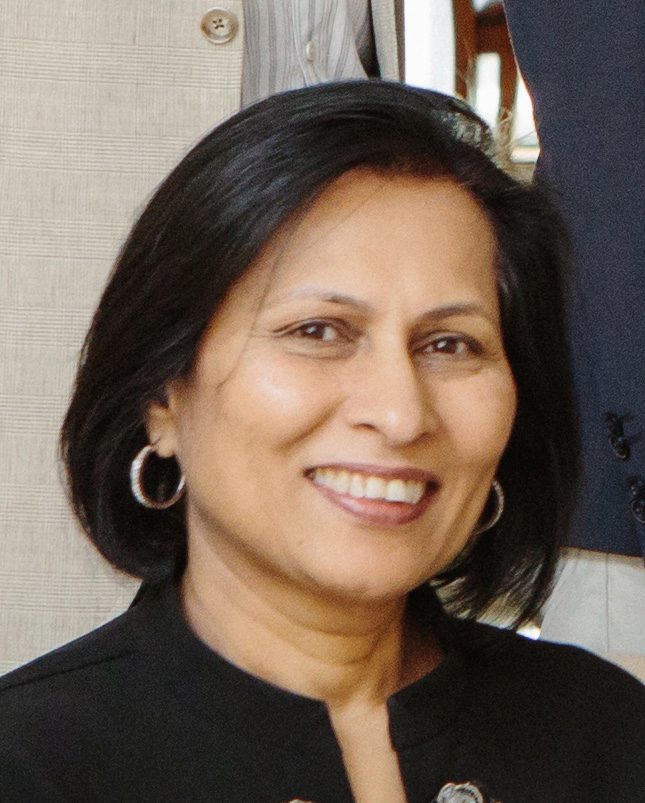 DR. SANGEETA VOHRA, DIRECTOR OF INTEGRATION
Sangeeta Vohra is the Director of Integration for the Jerome Fisher Program in Management and Technology. In this role, she is responsible for developing and leading new initiatives for the program to integrate the learnings from SEAS and Wharton. Dr Vohra leads the integration lab that serves as the capstone for the program to provide seniors with opportunities to attack significant problems at the intersection of business and technology. She also organizes the annual M&T Summit, a one day conference where faculty, alumni and students gather to present their work. Dr. Vohra co-teaches the M&T Freshman seminar and serves as an advisor to the M&T juniors and seniors.
Prior to joining Penn, Dr. Vohra was Clinical Associate Professor in the Health Enterprise Management program and Academic Director of the Center for Biotechnology Management at Northwestern University's Kellogg School of Management. She joined Kellogg in 2002. Her expertise lies in translating complex technologies for students who do not have a background in life sciences and has mentored several startup teams. Dr. Vohra has also designed, directed and taught in executive programs for those in the science and technology fields.
She received her MS in microbiology from the Punjab Agricultural University in India and her Ph.D. in microbiology from the University of New Hampshire.
Email Sangeeta at vohras@wharton.upenn.edu for more information on our new initiatives – Freshman Seminar, Sophomore Immersive Week, Integration Lab and the M&T Summit.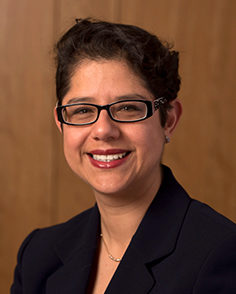 SARVELIA PERALTA-DURAN, ADMINISTRATIVE DIRECTOR
Sarvelia Peralta-Duran is the Administrative Director for the Jerome Fisher Program in Management and Technology. In this role, she is responsible for multiple aspects of managing the Program's operations and budget. She also provides key services to M&T students, including academic advising to freshman and sophomores and co-curricular programming. She serves as the internal liason for the program, managing admissions, graduation, and other events.
Prior to joining M&T, Sarvelia directed the Wharton Global Consulting Practicum, a cross-functional course and embedded consulting practice for MBA and Executive MBA students.
Sarvelia holds a Bachelor of Arts from the University of Pennsylvania and a Master of Arts in Intercultural Service, Leadership, and Management from the School for International Training Graduate Institute. She also completed one year of her Psychology degree at the University of Vienna in Austria. Originally from Mexico, Sarvelia is a passionate interculturalist and global nomad having resided in Mexico, Singapore, Austria and the U.S.
Sarvelia is also co-founder of The Blue Door Group, a training and education consulting practice focused on designing, facilitating and teaching interactive processes for learning and capacity building. She also teaches Experiential Learning Design, a core course for the Intercultural Communications master's degree at the Graduate School of Education at Penn.
Email Sarvelia at snp@wharton.upenn.edu to arrange a visit to the M&T Program and for admission questions.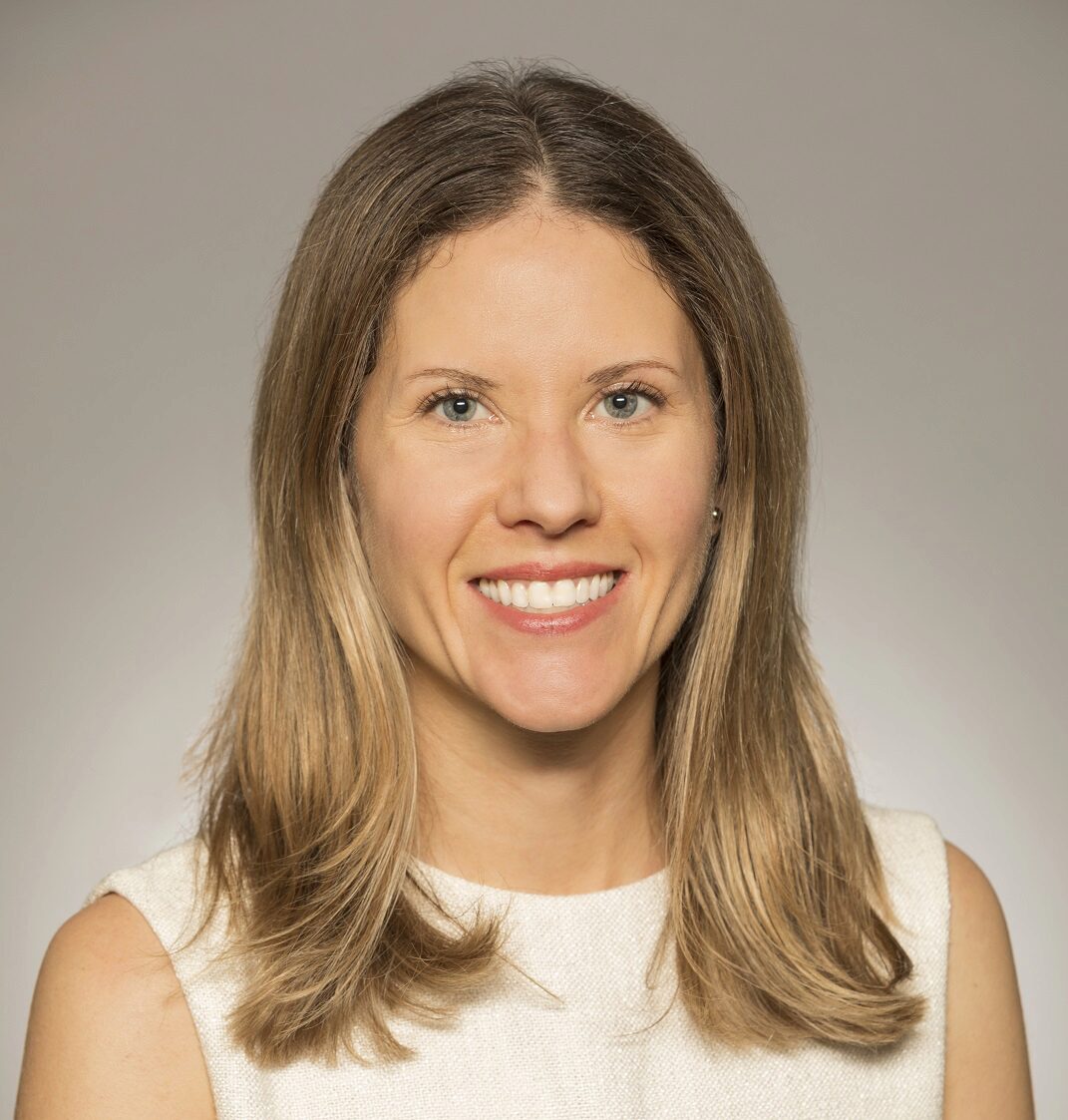 CAITLIN ADKINS, ASSOCIATE DIRECTOR
Caitlin Adkins is the Associate Director for the Jerome Fisher Program in Management and Technology. Caitlin is the students' point of contact for career counseling, including placement for internships and full-time positions. She acts as the Program's liaison for companies and organizations interested in recruiting Jerome Fisher students and works to grow our network of professional connections. In addition, Caitlin helps strengthen and grow the Program's global alumni community, connecting alumni with students and each other for various networking and mentorship opportunities.
Before joining M&T, Caitlin served as the Program Manager for the Perelman School of Medicine Alumni Relation and Development team. There, she cultivated strategic connections between alumni and student groups through engaging programming and events, both live and digital. Caitlin began her career in the private sector where she worked in human resources and growth operations for major global fashion brands.
Caitlin earned her B.A. in Art History from Bard College and M.S. in Organizational Dynamics from the University of Pennsylvania. She holds a certificate in Leadership and Change Management. Her masters thesis analyzes gender inequities and negotiation processes in the workplace.
Contact Caitlin for more information about the PAIP interview program, connecting with M&T alumni, and M&T recruiting.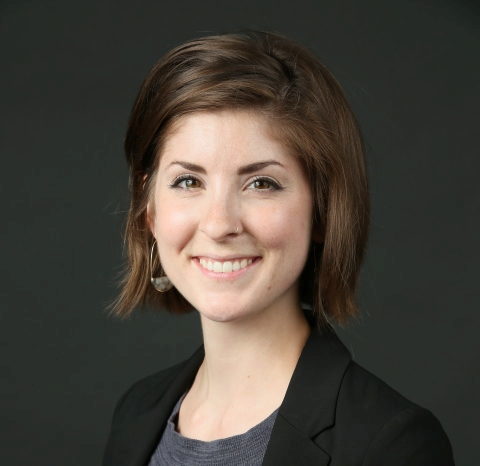 ARIEL ROBBINS, ADMINISTRATIVE COORDINATOR
Ariel Robbins is the Administrative Coordinator for the Jerome Fisher Program in Management and Technology. In this role, she provides overall administrative support including coordinating the M&T Summer Institute (M&TSI) program, assisting with the administration of the Program's OIDD 399 and MGMT 237 courses, and supervising the M&T office Student Workers. She also supports the M&T student community by aiding the M&T Student Board in creating events and initiatives, maintaining the M&T lounge, and managing communications to current and prospective M&T members.
Ariel is an experienced administrative coordinator with a background in mentoring student groups, managing projects, and implementing programs with diverse student communities. She also has experience as a web and print content creator and as a writing tutor.
Ariel has a Bachelor's Degree in International and Global Studies from the University of Vermont and is pursuing a Master's in Higher Education at Penn Graduate School of Education
Email Ariel at aarobbin@wharton.upenn.edu for information about the M&T Summer Institute and to arrange a visit to the M&T Office.
The M&T Executive Board was founded in 2010 to provide support and counsel to the Jerome Fisher Program in Management & Technology and its sponsoring schools, and to serve as ambassador of the Program to its alumni and student body. Board members are industry leaders passionate about driving the M&T Program into the next 35 years and beyond.
Current Members
Doug Alexander, (M&T'83)
Past President, Actua

Timothy Babich (M&T'99), Chair
Founder, Nexxus Holdings; Founder, Fortelus Capital Management LLP
Brian Carroll, (M&T'93)
Founder and Managing Partner, Carroll Capital
Herald Chen (M&T'93)
President, CFO, and board member, AppLovin
Alan Frost (M&T'87)
Private Investor and Consultant
Maneesha Ghiya (M&T '00)
Managing Partner, FemHealth Ventures, LLC

Ken Glass (M&T'82)
Proprietor, Glass5, LLC
Michael Grimes
Managing Director, Global Technology Investment Banking, Morgan Stanley
Ronen Israel (M&T'95)
Principal, AQR Capital Management
Jeff Keswin (M&T'90)
Managing Partner, Lyrical Partners, L.P.
Javed Khan (M&T'91)
Managing Director, NM Rothschild & Sons
David Liu (M&T'93)
CEO, Liucrative Endeavors
Bret Pearlman, (M&T'89)
Owner, Elevation Partners
Allie Rogers (M&T'87)
Founder and former CTO, Triple Point Technology
Roland Van der Meer (M&T'82)
Managing Partner, Fuse Capital
Dan Zwirn (M&T'93)
CEO, Arena Investors, LP
Co-CEO, Applied Data Finance, LLC
Dr. William F. Hamilton (CHE '61, GCH '64, WG '64)
Ralph Landau Professor Emeritus of Management and Technology
The M&T Leadership Council was established in 2017 and is a select group of active and engaged alumni that represent the entrepreneurial spirit of the program. Leadership Council members embody the Program's scope and breadth of industries and disciplines at the intersection of Management and Technology.
Current Members
Kunal Bahl (M&T'06)
Co-Founder & CEO, Snapdeal
Jesse Beyroutey (M&T'11)
General Partner, IA Ventures
Prateek Bhide (M&T'11)
Investor, D1 Capital Partners
Peggy Choi (M&T'06)
Founder & CEO, Lynk
Brandon Christie (M&T'12)
Venture Capitalist, New Enterprise Associates
Matthew Doka (M&T'08)
CTO, FiveStars
Hilary Fleischer (M&T'07)
Principal, Strattam Capital
Kunal Ghosh (M&T'03)
Founder and CEO, Inscopix, Inc.
Radhika Gupta (M&T'05)
CEO, Edelweiss Asset Management
Han Hu (M&T'08)
Portfolio Manager, Aegon Asset Management
Jay Komarneni (M&T'05)
Senior Associate Consultant, Bain & Company Inc
Nalin Moniz (M&T'05)
Founder & Director, Forefront Capital Management
Yao Ooi (M&T'04)
Principal, AQR Capital Management
Jeremy Ozen (M&T'07)
Co-Founder, Vistar Media
Noah Ready-Campbell (M&T'10)
Founder, CEO, Built Robotics
Anand Sanwal (M&T'97)
Co-Founder and Chief Executive Officer, CB Insights
Lauren Sholder (M&T'04)
Vice President, AQR Capital Management
Reshma Sohoni (M&T'98)
Co-Founder & Partner, Seedcamp Ltd.
M&T ACADEMIC STEERING COMMITTEE
The M&T Steering Committee was established in 2017 and is a select group of School of Engineering and Applied Science and Wharton School faculty responsible for monitoring the level, breadth and effectiveness of the M&T curriculum. The Steering Committee ensures the interdisciplinary goals and focus of the program are maintained and evolve with technological and/or business innovation.
Current Members
Boon Thau Loo
Professor of Computer & Information Science
David Hsu
Richard A Sapp Professor of Management
Eric Bradlow
K P Chao Professor of Marketing
Jan Van der Spiegel
Professor of Electrical and Systems Engineering
Joseph Harrington
Patrick T Harker Professor of Business Economics & Public Policy
Kevin Turner
Professor of Mechanical Engineering & Applied Mechanics
The Jerome Fisher Program in Management & Technology
The Larry Robbins House
3537 Locust Walk
Philadelphia, PA 19104
215-898-4145
E-mail: mgtech@seas.upenn.edu