LEARN
Create your interdisciplinary curriculum with the power of &.
CUSTOMIZE YOUR CURRICULUM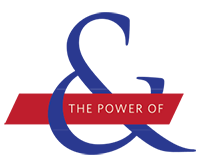 Students in the Jerome Fisher Program in Management & Technology pursue dual degrees from The Wharton School and Penn Engineering through a highly individualized program of exceptional coursework and experiential learning led by world-class faculty, dedicated staff, and experienced mentors.
The Program bridges business and technology with stimulating courses at Wharton and Penn Engineering. Unique 'M&T only' courses focus on innovation, entrepreneurship, and experiential learning as a way to integrate the Wharton and Engineering Curricula.




This video was created thanks to Leadership Council Member Jeff Grimes M&T '15
Students must complete a minimum of 46 credit units to graduate with degrees from both Wharton and Penn Engineering
Expand your imagination, intellect, leadership, and skill sets with an array of meaningful opportunities on campus and abroad. Even while pursuing dual degrees concurrently, most students in the Program take advantage of all the Program and Penn have to offer for curious minds and career potential.
M&T students have a myriad of research opportunities. Within Penn Engineering, students can pursue research through the Summer Undergraduate Research in Engineering (SURE), the International Summer Undergraduate Research in Engineering (iSure), and the Rachleff Scholars Program. The Wharton School offers opportunities for undergraduate research including the Joseph Wharton Scholars honors program, Wharton Research Scholars, University Scholars, Wharton Summer Program for Undergraduate Research (SPUR), and Wharton Social Impact Research Experience (SIRE). Additional avenues for research can be found by staying abreast of information on the Center for Undergraduate Research & Fellowships (CURF) website.
For details on the research options listed above see:
Penn Engineering Undergraduate Research
Wharton Research Experiences
Each year a number of M&T students study abroad. Penn Summer Abroad offers summer abroad options, while Penn Abroad helps students explore semester and academic year opportunities. Penn Engineering and the Wharton School have relationships with international institutions allowing students to complete graduation requirements while abroad.
Students interested in studying abroad are encouraged to discuss their plans early in their academic careers with the M&T Administrative Director to ensure the greatest flexibility during the program selection process. The M&T Office in conjunction with the Penn Abroad Office holds a special study abroad session for M&T students each fall. At this event students interested in studying abroad have the opportunity to speak with a representative from Penn Abroad as well as M&T students who have recently returned from studying and interning overseas. A list of study abroad opportunities M&T students have taken advantage of are listed below.
The University of Pennsylvania's Career Services Office helps students define their career goals and execute the necessary steps to achieve them. Career Services has dedicated staff members who work with students interested in finding internship options in engineering as well as business fields. All M&T students are given an Engineering and a Wharton email address and therefore receive information regarding all internship and career options applicable to these fields.
When it comes to the internship season, M&T students generally have their pick of numerous opportunities. Our students secure intern opportunities in a variety of fields providing them with strong professional experience. Many of these summer opportunities also develop into full-time employment after graduation.
During the summers of 2017, M&T students interned at the following companies:
Internship Locations
Accel
Acceleration Resources
Accenture
Annaly Capital Management
Arena Investors
Ares Management
Axonious
Balyasny Asset Management L.P
BCG
Bloomberg
Boston Consulting Groupte
Bridgewater Associates
Bridgewater Investment
Capital One
CB Insights
Chronicled
Cisco Systems
Cobalt Labs
Consensys
Coursera
Credence Management Solutions
Databricks
Deutsche Bank
EDGEof
Eight Roads Venture Capital
Facebook
Fleming
GoDaddy
Goldman Sachs
Google
Greppo
Greppo Technologies
Guidepost Growth Equity
IBM Watson
InstaHub
Intel
Janssen
JP Morgan
Ladenburg Thalmann
Marathon Asset Management
McKinsey & Company
Microsoft
Millstein
Moelis & Company
Morgan Stanley
MUFG Securities America
Optiver
Paine Schwartz Partners
Palantir
PayPal
Pearson
PJT Partners
Quant Global Capital Advisors
Razorthink
RBC
Richey May & Co
Saha Global
SevenFifty
Slay
Speakable
Stealth Security
Steignet Software
Stryker
The Federal Reserve Bank of Philadelphia
TomTop
Twine
Two Sigma
WeWork
M&T Innovation Fund
The M&T Innovation Fund is a University and M&T Program backed student-run organization that provides non-equity grants for seed-stage ventures started by current Penn students or recent M&T alumni. Grants range from $1000 to $5000.
The Fund is managed and operated by current M&T students from all class years. Faculty advisers, M&T Program administration, and M&T alumni act as support for the Fund. Current students work for either the Investment team or the Value Creation team within the Fund.
M&T Intern Fellowship Award and M&T Entrepreneurship Awards
The M&T Summer Intern Fellowship Award provides partial summer support (this means funding) for selected summer internships. Preference will be given to internships offered by or through M&T alumni. You must first secure an internship (or be very close to an offer) before applying for the Internship Award. There are a few basic requirements for an internship to qualify for this award. The company must be a startup with less than 100 employees and less than $10M in revenue. In order to apply, you will be asked to submit a budget, provide a contact name and an official offer/letter from the company confirming your position.
The M&T Entrepreneurship Award – Only M&T students are eligible to use this award. Students must be currently enrolled full-time at the University of Pennsylvania and for the subsequent fall semester to be eligible. To participate in the M&T Summer Entrepreneurship Award the entity must be a new venture.
M&T Student Board Entrepreneurial Events
Each academic year, the M&T Student Board organized several entrepreneurial events for M&T students including the M&T Start Up Panel, brown bag lunches with alumni who have started their own companies, and Career Treks in New York and Philadelphia.
Penn Entrepreneurship Ecosystem
The Weiss Tech House – is a student-run hub of technological innovation at the University of Pennsylvania that encourages and supports students in the creation, development, and commercialization of innovative technologies.
Penn Wharton Entrepreneurship is widely considered one the most influential centers of entrepreneurship in the world. The Wharton School was the first to develop a fully integrated curriculum of entrepreneurial studies in 1973. Today the Goergen Entrepreneurial Management Program, named in honor of Wharton alumnus and benefactor, Robert Goergen, is one of the largest entrepreneurial teaching programs available, offering more than 20 courses to some 2,000 students and entrepreneurs.
Penn Health-Tech uniting Penn's interdisciplinary strength in Medicine, Engineering, and beyond to create transformative technologies that address the world's pressing health care needs
The Startup Showcase formerly knows as the Wharton Business Plan Competition
The Wharton Venture Initiation Program (VIP), an educational program offering guidance, mentoring, and support to University of Pennsylvania students.
The Entrepreneur in Residence Program offering Penn students "speed" mentoring sessions with successful business owners – including many Wharton alumni.
UNIQUE OPPORTUNITIES ON CAMPUS AND ABROAD
Global BioMedical Service Program
The GBS Program combines coursework at Penn designed to familiarize students with the techniques of building prosthetics, the cultural differences between China and America, and clinical skills necessary to work with patients and a 16-day trip to China. There, students from Penn and Hong Kong Poly U work with amputees at a local clinic – a six-day process that involves getting to know the patient and his or her needs, measuring, designing and building the prosthesis, then returning to the clinic to work with the patient to ensure proper fit.
International Development Summer Institute – Africa Program
The IDSI program provides students with the opportunity to have an applied learning and cultural experience abroad. The program consists of five weeks of pre-program preparation at Penn and a four week-long training program on the campus of Kwame Nkrumah University of Science and Technology (KNUST) in Kumasi, Ghana. Cooperating with KNUST and several Non-Governmental Organizations (NGOs), ISDI-AP gives students the chance to apply classroom learning in the field and gain an insight into the world of international development.
Wharton International Programs
As early as freshman year, students have the opportunity to participate in a 10-day Wharton International Program (WIP) trip to visit business and cultural sites in a different country. Participants also attend lectures at partner schools and earn .5 course units. Examples of previous WIP trips destinations include Brazil, Italy, South Korea, Ecuador, France, Germany, Argentina, Japan, and China.
Wharton Leadership Ventures
Wharton Leadership Ventures provides a set of engaged, hands-on experiences for exploring and mastering the capabilities for effective individual and team leadership in business and beyond. Participants are able to step out of their comfort zone, exceed personal limitations, and experience leadership firsthand.  Most leadership ventures, such as Outdoor Rock Climbing and Equine Team Building, are one day in length and are offered at no cost to Wharton undergraduates. Expeditions, such as Patagonia Trekking, are one week or longer and are priced to cover lodging, guides, meals, and other local fees.
Minors allow our students to explore additional subjects in the College of Arts and Sciences or any of the Penn Engineering departments (except Bioengineering and Digital Media Design). Students in the Program often pursue a minor in Mathematics, as for many this may only require one additional course. Our recent alumni have graduated with minors in Biophysics, Classical Studies, Computer Science, Economics, Engineering Entrepreneurship, French, Mathematics, Philosophy, Political Science, South Asian Studies, and Sustainability and Environmental Management.

Hana Yen, M&T '19
Engineering Major:
Digital Media Design
Computer Science
Wharton Concentration: 
Finance and Marketing
Information & Decisions
Minor: 
Mathematics
"I wasn't sure what I wanted to major in, but I knew I wanted a school and a program that would allow me to maximize my experiences: be it the education I received in class, the community of peers I would learn from and alongside with, the alumni network to leverage and learn from, or the extracurriculars that would complement my interests. M&T offers all that and more. Through M&T, I am gaining a profound understanding at the crossroads of business and engineering. I am able to be a tinkerer, innovator, and creator. I am gaining the means through which I can turn my ideas into not only a reality but a success."
Please EMAIL M&T or call 215.898.4145 to learn more about
curriculum requirements and experiential learning opportunities.

The Program enables students with strong academic records to pursue a graduate degree in conjunction with their undergraduate studies. Many of our alumni have taken advantage of multiple submatriculation options prior to graduation, including Wharton's MBA Program and various Penn Engineering MS Programs, such as the MS in Biotechnology. Students who submatriculate into these graduate programs demonstrate strong academic performance along with the personal and intellectual maturity required to succeed in an advanced degree program.
The Jerome Fisher Program in Management & Technology
The Larry Robbins House
3537 Locust Walk
Philadelphia, PA 19104
215-898-4145
E-mail: mgtech@seas.upenn.edu