MANAGEMENT & TECHNOLOGY
SUMMER INSTITUTE
A rigorous and rewarding for-credit summer program for high school students.
The Management & Technology Summer Institute (M&TSI) is a rigorous and rewarding for-credit summer program for rising high school seniors and a select number of rising high school juniors interested in exploring
the integration of technological concepts and management principles.
Run by the Jerome Fisher Program in Management & Technology in partnership with Penn Engineering and the Wharton School, M&TSI features classes taught by leading Penn faculty and successful entrepreneurs, an intensive team prototyping project and other activities designed to give students the opportunity to learn about the principles and practice of technological innovation.
M&TSI is an extremely rigorous, non-stop, fast-paced college course that introduces students to the fundamental knowledge and skills necessary for successfully linking technology and management concepts in just three weeks.
Highlights of M&TSI include:
Courses taught by full-time Wharton and Penn Engineering faculty
Attendees explore Penn's business and engineering offerings, hearing guest lectures from prominent faculty recognized as leaders in their field
Students build and present a prototype and go-to-market plan for their own high-tech venture
Project presentations are evaluated by Penn faculty, receiving feedback from seasoned entrepreneurs and investors
Students participate in simulations led by industry innovators such as Google
Attendees receive a full Penn college-course credit for successful completion of program
Program Dates: July 7-27, 2024
On-Campus Program Fee: $9,000

On-Campus program fees include: Full academic and term fees including 1 college credit unit from the School of Engineering and Applied Sciences, use of Penn academic facilities and labs, lab materials, on-campus housing, two meals a day Monday-Friday, two meals on Sunday (no meals Saturday due to excursions/activities), extracurricular activities and trips, student supervision.
Not included:  Non-refundable $100 application fee, travel to/from Penn's campus, Pottruck Gym access; off-campus meals; medical expenses; laundry; and personal spending money.
The M&T Program is committed to supporting academically ambitious students with demonstrated financial need. Through a variety of need-based scholarships and financial awards, we are able to provide full or partial funding for a select number of eligible program participants. Apply via the link below.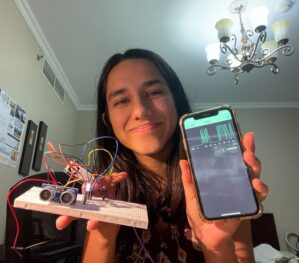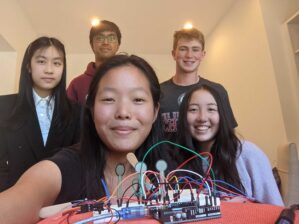 M&TSI selects 75 participants to attend the summer program. Selections are based on academic achievement and leadership in extracurricular activities (including school and non-school-based activities such as student government, community service, artistic and cultural, and athletic activities).
M&TSI APPLICATIONS FOR SUMMER 2024 ARE OPEN!
Priority Deadline to Apply: February 1st, 2023
Please note: All International applicants and students seeking scholarship funding are strongly encouraged to apply by the Priority Deadline. 
Priority decisions will be released on April 10th, 2024.
Final Application Deadline: April 1st, 2023
Final application decisions will be released on a rolling basis from May 9th – May 23rd.
"A day in the Life of an M&TSI Student' from the perspective of M&TSI 2022 student, Justine Mach
Final video presentation by Team TagBag for M&TSI 2022 – Anusha Bansal, Roshan Bellary, Kunal Ranjan, Michael Xing, Andrew Lee
For more information, please contact M&TSI@summerdiscovery.com or call +1.516.414.5555.
Field Trip Sites
An important component of M&TSI is the opportunity for students to see firsthand the concepts they are learning in the classroom via real life companies. Below is a sampling of the companies that M&TSI students have visited (many include M&T alumni).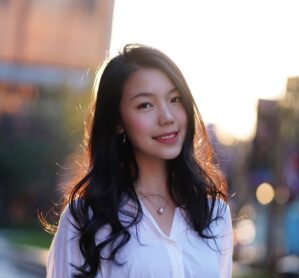 "I am incredibly grateful for the chance to further explore my passions in the intersection of business and technology. I enjoyed the balance between the engaging lectures, hands-on labs, interactive guest lectures, and case studies, which allowed us to delve into a myriad of interesting subjects. Through M&TSI, I realized that business and technology are not separate entities— Rather, they fuse into a powerful propellor for change in our society today. Furthermore, I am grateful for the tight-knit community that shaped my experience; I enjoyed meeting incredible world-class professors who are passionate about their fields, bonding with like-minded peers from diverse backgrounds, and connecting with friendly TA's who want to help us succeed. Throughout this intense and enriching 3-week experience, I learned more about my passions in business and technology than I ever did before. M&TSI provided me with both significant intellectual insights and a community that I want to stay connected with for years to come." – Amy Zhou, M&TSI 2020
More Student Quotes
"This was the first time I had ever been in an environment surrounded by equally smart students. It was incredible to be able to learn in an institution where I can learn not just from the professor but from the students around me."
"I came home truly impressed with the amount of knowledge I gained in a period of 3 weeks. I could never have imagined learning so much in such a short period of time!"
"M&TSI exposed me to variety of different fields I didn't know existed (like systems engineering) and made me realize that there are more paths out there I can pursue. M&TSI also gave me an intro foundation to some important skills engineering skills such as CAD and Arduino."
"M&TSI was a very challenging academic course, from which I learned a lot. The three week session allowed me to meet some very influential people in my field, as well as meet and live with students at UPenn, and students like me, who wish to go to UPenn."
"M&TSI gives students a new perspective on how management and technology can be integrated together. Through this program, students can experience firsthand the thrills of the innovation process and teamwork."
"M&TSI is an experience that not only introduces students to the technical aspects of business and engineering, but also provides a unique educational experience in regards to the peers that surround a student. While the professors gave us much knowledge, the fellow students did almost as much – teaching about different ways of life, school and learning. Many served as inspiration to travel beyond traditional borders."
"M&TSI gives students a great introduction to college academic life, especially as an M&T student. In addition, it taught me how to effectively mold multiple disciplines together to insure the most success. Specifically, I received an wide view of how components of both management and technology intersect to promote innovation."
"M&TSI is a gateway to understanding how to entrepreneurially capitalize on emerging technology. With practical applications of the knowledge and experience with product development and creating a business model, students are able to visualize the world of integrated entrepreneurship and technology."
"M&TSI taught me how to think the right way as an entrepreneur. The engineering labs/prototyping taught me valuable problem solving skills, and the business side taught me how to avoid common mistakes entrepreneurs make and how to successfully position a business for market entry. It was a great introduction to entrepreneurship and M&T."
"M&TSI was a great program for me to learn about the integration of management and technology, Penn, and the "work hard, play hard" philosophy. I met hardworking, insightful people and had a fun, yet intense, three weeks of being in a college environment."
"M&TSI was one of the best three weeks that I had. I met so many brilliant, diverse people, and I learned a lot from them. Also, I've gained exposure and was introduced to so many new concepts."
The Jerome Fisher Program in Management & Technology
The Larry Robbins House
3537 Locust Walk
Philadelphia, PA 19104
215-898-4145
E-mail: mgtech@seas.upenn.edu