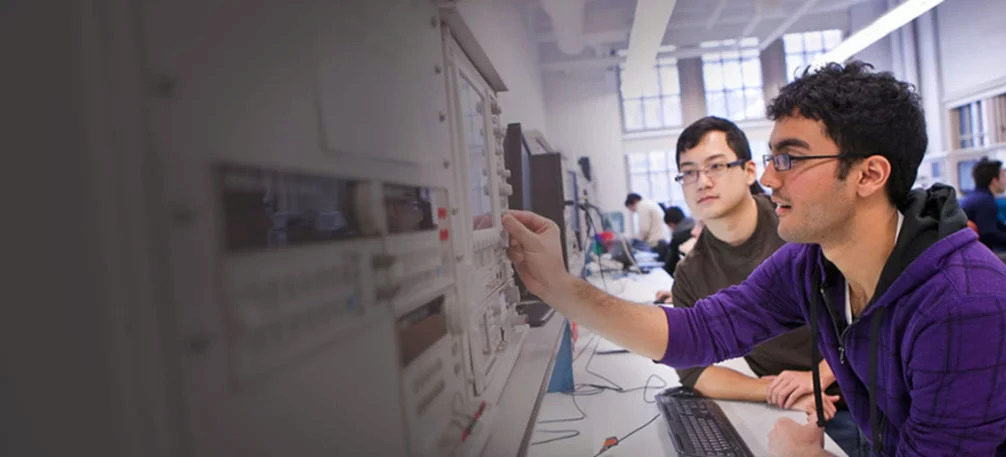 The Integration Lab provides experiential learning and serves as the capstone event for M&T seniors. The goal is to provide students with opportunities to work on projects at the intersection of business and technology, enabling them to utilize what they have learned from SEAS and the Wharton school. This will prepare our students to be at the forefront of the technology-driven economies of the future.
​Select teams are invited to present their projects in our annual M&T Summit. The summit is a forum for our students, alumni, faculty & thought leaders to present their work to the larger Penn community. Every year, the Summit is structured around a specific theme of societal importance.   Students do not have to pick a project on the chosen theme but every M&T senior team is required to submit a business analysis of the project they design and prototype.
For more information, please contact Dr. Sangeeta Vohra.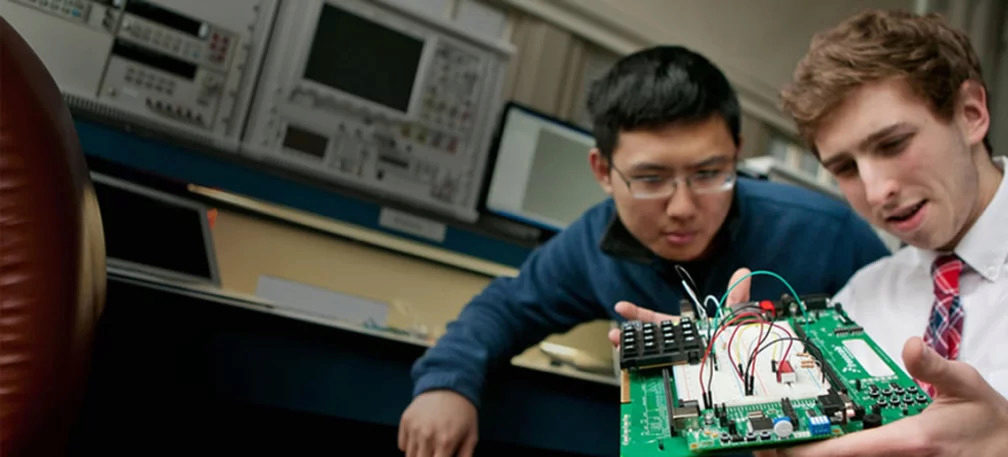 Student teams choose projects from any of the three tracks and work over the year. Selected finalists are invited to present during the M&T Summit in front of a panel of judges. The top two teams are awarded.
Synthesis track: prototyping, designing, building and making products to solve the issues identified using their own ideas
Analysis/Research track: working with faculty mentor on his/her translational research
Application track: working with firms or start-ups on projects
Check below for department specific senior design resources.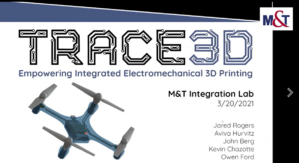 First Virtual M&T Summit in March 2021
Over 200 alums, students and faculty joined over zoom to hear the two keynotes. This year's summit was on "Navigating the Uncharted Waters in a Virtual World" and the M&T Seniors gave their integration lab pitches to a panel of alumni judges. Team Trace3D comprising of M&T senior Jared Rogers along with Kevin Chazotte, John Berg, Owen Ford, and Aviva Hurvitz from the mechanical engineering department won the $2000 first prize.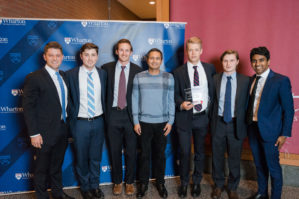 M&T Summit winner, team Aerate, Wins $30,000 Wharton Startup Challenge
Aerate took 4 of the 2019 Startup Challenge Prizes including: Perlman Grand Prize, Frederick H. Gloeckner Award for Best Undergraduate Team, Robert S. Blank New Venture Collaboration Award, and the People's Choice Award.  The runner-up was also an M&T Summit prize recipient: Strella Biotechnology.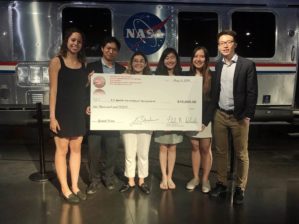 Integration Lab Finalist S.S.MAPR wins the 2019 Cornell Cup
An interdisciplinary team comprised of Xiaoyi Chen, M&T'19, Fangyi Fa M&T'19, Quinn Wu M&T'19 along with their teammates Vanessa Howell, Yoonji Lee and Mia Masour, all SEAS'19, competed in the Cornell Cup Competition held over May 3-4 at the Kennedy Space Center in Florida…
The Jerome Fisher Program in Management & Technology
The Larry Robbins House
3537 Locust Walk
Philadelphia, PA 19104
215-898-4145
E-mail: mgtech@seas.upenn.edu