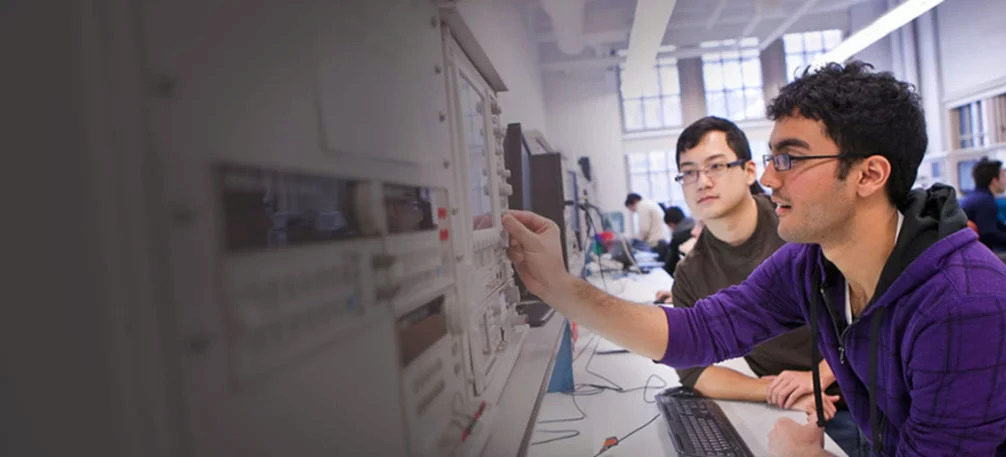 The Integration Lab provides experiential learning and serves as the capstone event for M&T seniors. The goal is to provide students with opportunities to work on significant problems at the intersection of business and technology, enabling them to utilize what they have learned from SEAS and the Wharton school. This will prepare our students to be at the forefront of the technology-driven economies of the future.
​Select senior teams are invited to present their projects in our annual M&T Summit. The summit is a forum for our students, alumni, faculty & thought leaders to present their work to the larger Penn community. Every year, the Summit is structured around a specific theme of societal importance.   Students do not have to pick a project on the chosen theme but every M&T senior team is required to submit a business analysis of the project they design and prototype.
For more information, please contact Dr. Sangeeta Vohra.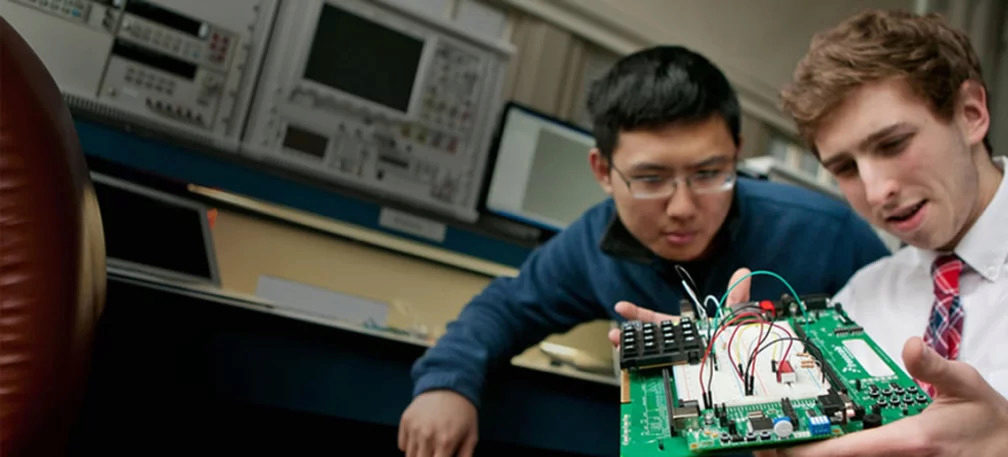 Student teams choose projects from any of the three tracks and work over the year. Selected finalists are invited to present during the M&T Summit in front of a panel of judges. The top two teams are awarded.
Synthesis track: prototyping, designing, building and making products to solve the issues identified using their own ideas
Analysis/Research track: working with faculty mentor on his/her translational research
Application track: working with firms or start-ups on projects
Thanks to Leadership Council Member Jeff Grimes M&T '15 for creating this video
Smart Kitchen Manager
Personalized Recipe Recommendation and Optimization Platform.
Team: Yufei Xia, Yinuo Xu, Jerry Lu, Weichen Zheng
Faculty Advisor: Shivani Agarwal

VolunteerSense 
Generalized Management Platform to Help Match Volunteers to Nonprofit Events.
Team: Jasmine Lee, Aruna Prasad, Jasmine Lee, Victoria Barth
Faculty Advisor: Gad Allon

Split
Personal Finance Application for Student Groups to Plan & Track Expenses.
Team: Caroline Leng, Emmie Dong, Hannah Pan, Katie Yang
Faculty Advisor: Boon Thau Loo

Squads
Collaborative Maps and Social Networks for Places of Interest.
Team: Maghnus Mareneck, Ivan Esmeral Parra, Priyansh Sharma, Jesse Xu
Faculty Advisor: Adam Mally

Ants
Activist Management Platform.
Team: Julie Chen, Eva Killenberg, Olivia O'Dwyer, Jillian Pesce
Faculty advisor: Norm Badler

Trace3D
Integrated Electromechanical 3D Printing for Quick Prototyping.
Team: Jared Rogers, John Berg, Kevin Chazotte, Owen Ford, Aviva Hurvitz
Faculty Advisor: Swapneel Sheth

Musallah
Prayer Space Locater.
Team: Mohamed Aly, Timaj Abdi, Yasmine Boukataya, Nabeel Farooqui, Fatih Ozer
Faculty Advisor: Victor Preciado

Huddle
Virtual Synchronous Space to Share Documents and Images.
Team: Zhixin Zhang, Frankie Wang, Jeffrey Liu, Kevin Agolli
Faculty Advisor: Swapneel Sheth

Equalmodel
Post Processing for Implicit Bias Reduction in Big Data.
Team: Trishla Pokharna, Brian Handen, Tashweena Heeramun, Qingrong Ji, Hyewon Lee
Faculty Advisor: Aaron Roth, Chris Jung 

NetWorked
Online Platform for Tech Jobs Referral.
Team: Soham Dharmadhikary, Nikhil Kokra, Siddhartha Sanke, Neel Shroff
Faculty advisor: Swapneel Sheth
Check below for department specific senior design resources.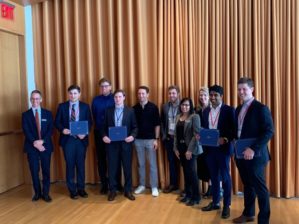 At second M&T Summit, students and alumni explore disruptive technologies
This year's summit focused on "disruptive technologies" that cause changes in the market, such as cryptocurrencies and cloud computing. Seniors in M&T presented their design projects to a panel of alumni judges in competing for a $2,000 prize….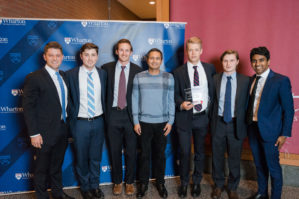 M&T Summit winner, team Aerate, Wins $30,000 Wharton Startup Challenge
Aerate took 4 of the 2019 Startup Challenge Prizes including: Perlman Grand Prize, Frederick H. Gloeckner Award for Best Undergraduate Team, Robert S. Blank New Venture Collaboration Award, and the People's Choice Award.  The runner-up was also an M&T Summit prize recipient: Strella Biotechnology.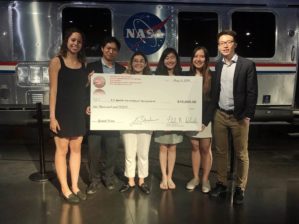 Integration Lab Finalist S.S.MAPR wins the 2019 Cornell Cup
An interdisciplinary team comprised of Xiaoyi Chen, M&T'19, Fangyi Fa M&T'19, Quinn Wu M&T'19 along with their teammates Vanessa Howell, Yoonji Lee and Mia Masour, all SEAS'19, competed in the Cornell Cup Competition held over May 3-4 at the Kennedy Space Center in Florida…
The Jerome Fisher Program in Management & Technology
The Larry Robbins House
3537 Locust Walk
Philadelphia, PA 19104
215-898-4145
E-mail: mgtech@seas.upenn.edu