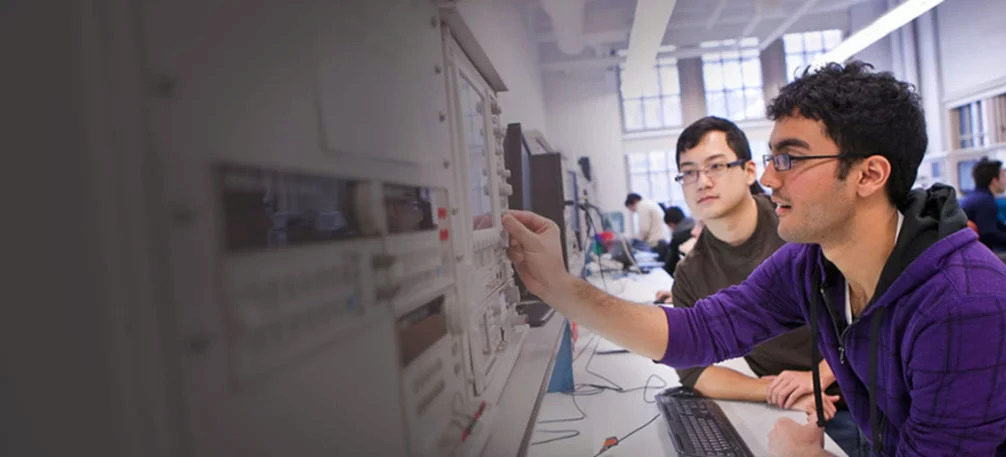 The Integration Lab provides experiential learning and serves as the capstone event for M&T seniors. The goal is to provide students with opportunities to work on significant problems at the intersection of business and technology, enabling them to utilize what they have learned from SEAS and the Wharton school. This will prepare our students to be at the forefront of the technology-driven economies of the future.
​Select senior teams are invited to present their projects in our annual M&T Summit. The summit is a forum for our students, alumni, faculty & thought leaders to present their work to the larger Penn community. Every year, the Summit is structured around a specific theme of societal importance.   Students do not have to pick a project on the chosen theme but every M&T senior team is required to submit a business analysis of the project they design and prototype.
For more information, please contact Dr. Sangeeta Vohra.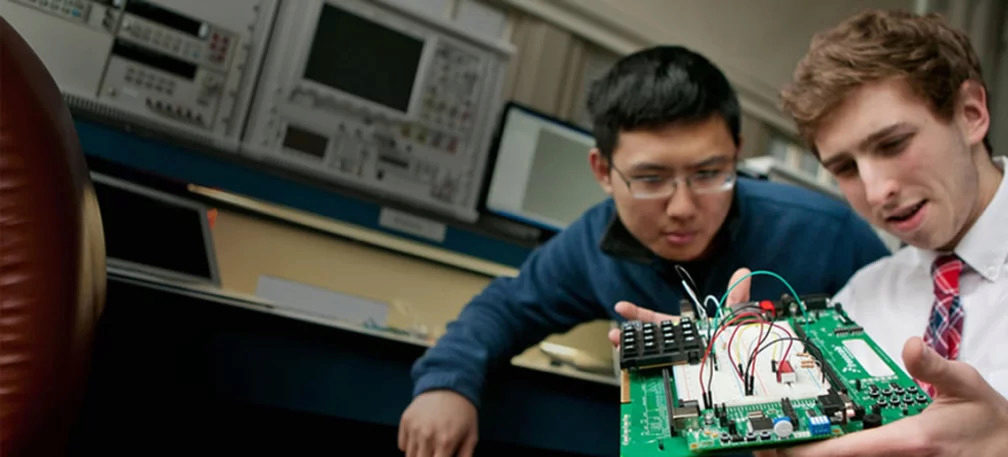 Student teams choose projects from any of the three tracks and work over the year. Selected finalists are invited to present during the M&T Summit in front of a panel of judges. The top two teams are awarded.
Synthesis track: prototyping, designing, building and making products to solve the issues identified using their own ideas
Analysis/Research track: working with faculty mentor on his/her translational research
Application track: working with firms or start-ups on projects
Thanks to Leadership Council Member Jeff Grimes M&T '15 for creating this video
doBetter deBugging
Modernizing Software Engineering Recruiting.
Team: Amit Gupta, Changwook Shim, Hannah Walsh, David Wu
Faculty Advisor: Sangeeta Vohra

RoadX 
Build an Efficient Road Inspection Device.
Team: Mei Chung, Arnav Jagasia, Mark Lewis, Adele Li, Jeffrey Zhou
Faculty Advisor: Mark Yim, C. J. Taylor

Spry
Aging at Home made Easier Using IoT Technology.
Team: Tanusri Balla, Christopher Lin, Megan Kotrappa, Emily Tan, Spencer Weiss
Faculty Advisor: Stephen Lane, George Demiris

LEX
A Community for the Curious.
Team: Vibhav Jagwani, Rohan Menezes, Pranav Pillai, Sydney Essex, Harrison Silver
Faculty Advisor: Ani Nenkova

CoParse
The One-Stop-Shop Legal AI Platform.
Team: Jacob Beckerman, Joshua Doman, Sarah Herman, James Xue
Faculty Advisor: David Magerman, Ty Zhang

Sparrow
A Travel Itinerary Recommendation System for Group Preferences.
Team: Victor Chien, Jesse Cui, Alex LiChen, Akshay Malhotra, Linzhi Qi
Faculty Advisor: Ani Nenkova

Adio
Location-Based Audio Advertising for Rideshare.
Team: Bharath Jaladi, Sneha Advani, Arjun Lal, Romit Nagda, Sneha Rampali
Faculty Advisor: Ani Nenkova

Goal-laborator
Goal Tracker to Aid Wellness.
Team: Nishita Jain, Pranjal Goel, Shirali Shah, Lee Wellington
Faculty Advisor: Ani Nenkova

​
Check below for department specific senior design resources.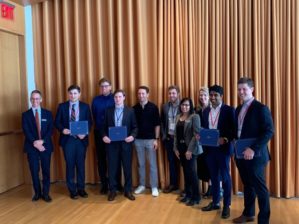 At second M&T Summit, students and alumni explore disruptive technologies
This year's summit focused on "disruptive technologies" that cause changes in the market, such as cryptocurrencies and cloud computing. Seniors in M&T presented their design projects to a panel of alumni judges in competing for a $2,000 prize….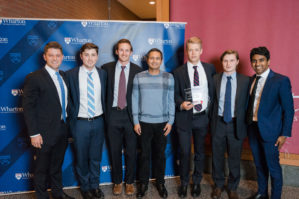 M&T Summit winner, team Aerate, Wins $30,000 Wharton Startup Challenge
Aerate took 4 of the 2019 Startup Challenge Prizes including: Perlman Grand Prize, Frederick H. Gloeckner Award for Best Undergraduate Team, Robert S. Blank New Venture Collaboration Award, and the People's Choice Award.  The runner-up was also an M&T Summit prize recipient: Strella Biotechnology.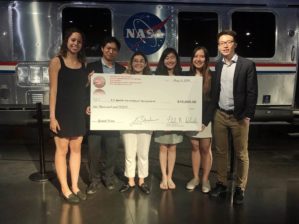 Integration Lab Finalist S.S.MAPR wins the 2019 Cornell Cup
An interdisciplinary team comprised of Xiaoyi Chen, M&T'19, Fangyi Fa M&T'19, Quinn Wu M&T'19 along with their teammates Vanessa Howell, Yoonji Lee and Mia Masour, all SEAS'19, competed in the Cornell Cup Competition held over May 3-4 at the Kennedy Space Center in Florida…
The Jerome Fisher Program in Management & Technology
The Larry Robbins House
3537 Locust Walk
Philadelphia, PA 19104
215-898-4145
E-mail: mgtech@seas.upenn.edu