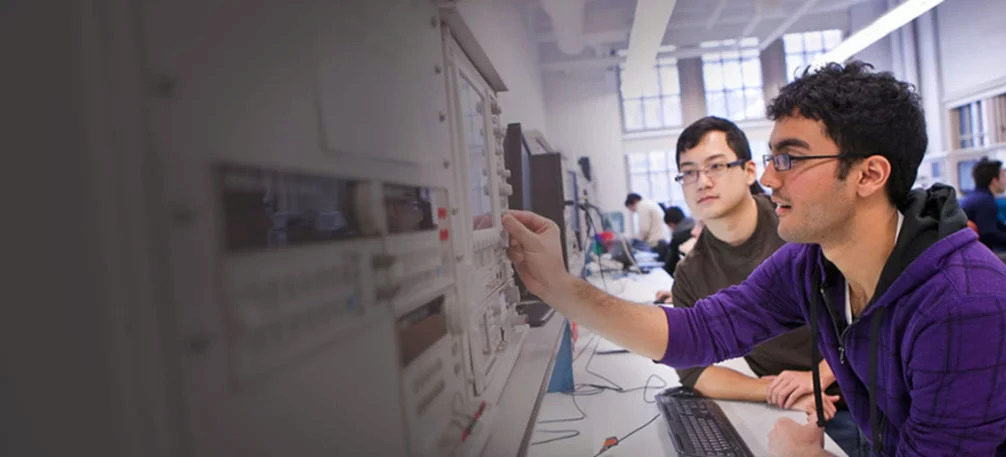 The Integration Lab provides experiential learning and serves as the capstone event for M&T seniors. The goal is to provide students with opportunities to work on projects at the intersection of business and technology, enabling them to utilize what they have learned from SEAS and the Wharton school. This will prepare our students to be at the forefront of the technology-driven economies of the future.
​Select teams are invited to present their projects in the M&T Summit in front of a panel of judges who are VCs and/or Angel investors. The top two teams are awarded. The summit is our annual signature event where our students, alumni, faculty & thought leaders come together to present their work to the larger Penn community. Every year, the Summit is structured around a specific theme of societal importance.   Students do not have to pick a project on the chosen theme but every M&T senior team is required to submit a business analysis of the project they design and prototype.
For more information, please contact Dr. Sangeeta Vohra.
Quotables
Transform messy stakeholder research into well-cited product proposals
Team Members: Yiheng Chen, Jong Min Choi, Cindy Jiang, Dapu Wang, Robert Zhang
Team Advisor: Michael Kearns

Mooncake
All-in-one food organizer to plan weekly meals to fit lifestyle needs
Team Members: Ram Capoor, Kush Pandey, Alex Ruhl, Kunal Valrani, Pranav Arora
Team Advisor: Boon Thau Loo

Connect
Book networking engine for university students to create and build valuable connections
Team members: TianHe Xie, Anni Pang, Yuxuan Wang, Yiyu Wu, Yongzhe Zhu
Advisor: Konrad Koerding

Socius
A transparent, unified platform for students to find partners for group work
Team members: Amy Zhou, Jason Hom, Joe Konno, Brandy Yuan, Lejia Zhao
Team advisor: Susan Davidson

ecoScore
Automated, scalable ESG scores for fashion industry
Team members: Sophia Africk, Skylar Ronkin, Margo Squire, Mira Zutshi
Team advisor: Hamed Hassani

Mapi
Natural Language to API Execution
Team Members: Ayotomiwa Akinyele, Daniel Bessonov, Patrick Li, Saaketh Narayan, Justin Zhou
Team Advisor: Chris Callison Burch

MathFit
Develop a math application with gamification and feedback analytics for grade 7 to 9 children.
Team Members: Nafessa Jagirdar, Jacob Chidawaya, Sriya Chopra, Kaya Panchalingam, Mroue Reeda
Team advisor: Erin Fouh

BeThere
Help students ping their friends
Team Members: Benjamin Kaufman, Rafael Marques, Matthew Rosca-Halmagean, Henrique Lorente
Team Advisor: Swapneel Sheth

Docks
Offline collaborative work editor
Team Members: Linda Lu, Richard Chai, Calvin Hu, David Xu, Zia Xu
Team Advisor: Thau Loo Boon

Tooth Fairy
Smart materials for teeth restoration
Team Members: Xioni Chen, Hyunil Kim, Justin Wang, Asset Yermekkaliyev
Team Advisor: Kyle Vining
Archive Integration Lab Projects
Check below for department specific senior design resources.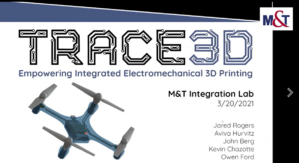 First Virtual M&T Summit in March 2021
Over 200 alums, students and faculty joined over zoom to hear the two keynotes. This year's summit was on "Navigating the Uncharted Waters in a Virtual World" and the M&T Seniors gave their integration lab pitches to a panel of alumni judges. Team Trace3D comprising of M&T senior Jared Rogers along with Kevin Chazotte, John Berg, Owen Ford, and Aviva Hurvitz from the mechanical engineering department won the $2000 first prize.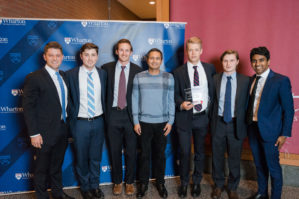 M&T Summit winner, team Aerate, Wins $30,000 Wharton Startup Challenge
Aerate took 4 of the 2019 Startup Challenge Prizes including: Perlman Grand Prize, Frederick H. Gloeckner Award for Best Undergraduate Team, Robert S. Blank New Venture Collaboration Award, and the People's Choice Award.  The runner-up was also an M&T Summit prize recipient: Strella Biotechnology.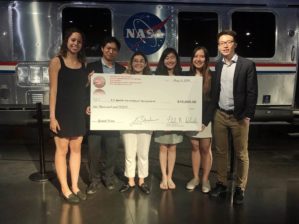 Integration Lab Finalist S.S.MAPR wins the 2019 Cornell Cup
An interdisciplinary team comprised of Xiaoyi Chen, M&T'19, Fangyi Fa M&T'19, Quinn Wu M&T'19 along with their teammates Vanessa Howell, Yoonji Lee and Mia Masour, all SEAS'19, competed in the Cornell Cup Competition held over May 3-4 at the Kennedy Space Center in Florida…
The Jerome Fisher Program in Management & Technology
The Larry Robbins House
3537 Locust Walk
Philadelphia, PA 19104
215-898-4145
E-mail: mgtech@seas.upenn.edu