M&T SUMMIT
March 20, 2021
11:00am – 5:30pm ET
Navigating the Uncharted Waters of a Virtual World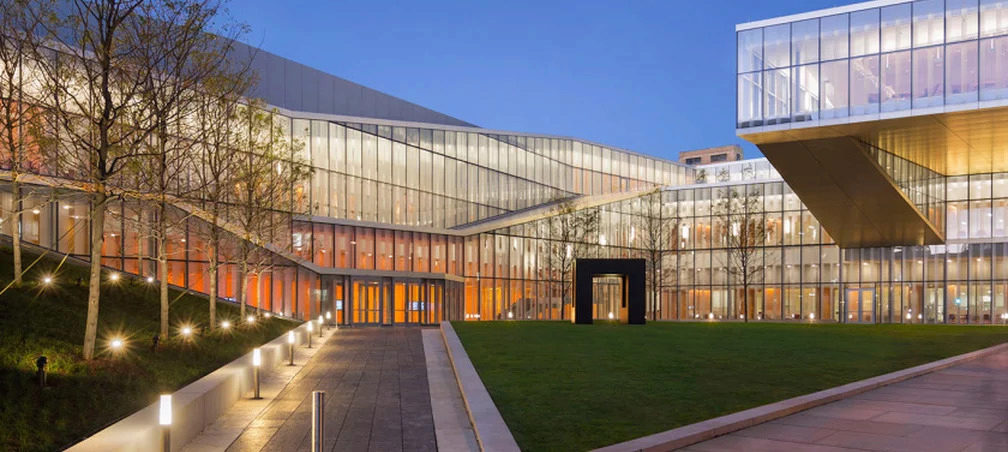 Our annual M&T Community event
connecting current students and alumni.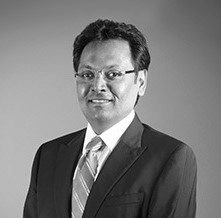 Hital Meswani (M&T '90)
Hital Meswani is an Executive Director and Member of the Board of Reliance Industries ltd, a fortune 500 flagship company based in India.  The Reliance Group's businesses include Synthetic fibers, Petrochemicals, Petroleum Refining and Marketing, Oil & Gas Exploration and Production, Retail and recently rolled out next-gen Digital Services.  He joined Reliance Industries Limited (RIL) in 1990.  He is on the Board of the company since 1995.  His overall responsibility spans the Petroleum Refining and Marketing Business and several other functions of the company, including Human Resources Management, Group Manufacturing, Research & Technology, and Capital Projects Execution.  He drives the implementation of several downstream petroleum and petrochemical projects at several locations.  He has also been instrumental in the execution of several mega projects of the group, including the Hazira Petrochemicals complex and the world's largest refinery complex at Jamnagar.  He lead a company-wide business transformation initiative, which has resulted in the development of the constitution of RIL – the Reliance Management System.
Hital has been awarded an Honorary Fellowship by the Institution of Chemical Engineers, the international professional body for Chemical, Biochemical and Process Engineers, in recognition of his contribution to the process industries.  He is recipient of the D. Robert Yarnall Award – 2011 from the Engineering Alumni Society of the University of Pennsylvania.  He was also conferred the honorary CEPM-PMA Fellowship Award for Project Management Excellence.  He is a member of the Finance committee, Stakeholders' Relationship Committee, Risk Management Committee, and Chairman of the Health, Safety and Environment Committee of the company.  He is also a Director of Reliance Industrial Investments and Holdings Limited and Reliance Commercial Dealers Ltd.
Hital graduated from the M&T program in 1990 with a BSE in Chemical Engineering from the School of Engineering and Applied Sciences and a BS in Economics from the Wharton School concentrating in finance.
M&T Summit 2019
Disruptive Technologies: From Start to Scale
March 30th, 2019
Conversation with Jeff Fluhr M&T'96 – Entrepreneur & General Partner, Craft Ventures – Moderated by Dean Vijay Kumar, SEAS 
Panel – Challenges Associated with Scaling
Boris Bogatin M&T'98 – Entrepreneur & VC Investor
Peggy Choi M&T'06 – Founder & CEO, Lynk
Brandon Christie M&T'12 – Principal, NEA
Reshma Sohoni M&T'98- Co-Founder, SeedCamp
Moderated by Professor Saikat Chaudhuri
Structured Speed Networking
Tim Babich M&T'99, Prateek Bhide M&T'11, Peggy Choi M&T'06 Alan Frost M&T'87, Jonathan Haski M&T'11, Han Hu M&T'08, Doug Lawrence M&T'85,
Jeffrey Keswin M&T'90, Danielle Rubin M&T'16, Reshma Sohoni M&T'98
Fireside Chat with Josh Kopelman W'93 – Entrepreneur & Founder of First Round Capital – Moderated by Professor Gad Allon 
M&T Summit 2018
Big Data & Personalized Health
March 24th, 2018
Opening Keynote – Jeff Luhnow M&T'89, General Manager for Houston Astros
Pro Sports in the Era of Big Data & Wearables
Panel 1- Big Data Analytics in Health
Gary Eichenbaum M&T'95 Vice President, Preclinical science & safety, J & J
Clifford Jones M&T'07, Founder & CEO of AllazoHealth
Jay Komernani M&T'05 Founder & Chair, Human Diagnosis Project
Panel 2- Technology Innovation & the changing Business of Health
Jesse Beyroutey M&T'11 Partner, IA Venture
Kunal Ghosh M&T'03 Founder & CEO, Inscopix
Meenal Lele M&T'05 Director, Clinical affairs, VelanoVascular
Afternoon Keynote – Scott Snyder SEAS '87, Partner, Digital and Innovation at Heidrick & Struggles
From Fintech to Health tech-Technology trends for the next 5 years
The Jerome Fisher Program in Management & Technology
The Larry Robbins House
3537 Locust Walk
Philadelphia, PA 19104
215-898-4145
E-mail: mgtech@seas.upenn.edu