M&T SUMMIT
Thriving in a Changing World
Saturday, March 25, 2023
Singh Center for Nanotechnology
3205 Walnut Street, Philadelphia
Please join us on campus for our annual M&T signature event celebrating students and connecting alumni!
2023 M&T Summit
Keynote Address
Radhika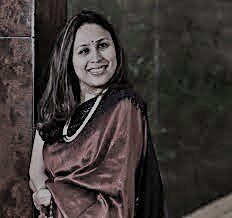 Gupta'05 is the Managing Director and Chief Executive Officer at Edelweiss Asset Management Limited, one of India's fastest-growing asset management companies.
Under Radhika's leadership, Edelweiss AMC has grown from 6,000 crores ($750 million) to 98,000 crores ($12 billion) in assets under management in five years and is recognized as a disruptive and customer-obsessed mutual fund company. Prior to this stint, Radhika was an entrepreneur, who set up Forefront Capital Management, India's first domestic hedge fund, which was acquired by Edelweiss Financial Services in 2014. Radhika began her career in 2005 at McKinsey & Company as a Business Analyst and later as Portfolio Manager on the global asset allocation team at AQR Capital Management.
Born in Pakistan and schooled across four different continents, Radhika is today hailed as one of the most powerful Indian women in the country's financial ecosystem. In addition to her role in the global finance industry, she uses the power of storytelling to help inspire young girls to join the workforce. She is a prominent public speaker, known particularly for her breakout talk, "The Girl with a Broken Neck", and also the acclaimed author of the recently published Limitless:  The Power of Unlocking Your True Potential. In 2022, she was selected as one of the World Economic Forum's Young Global Leaders. 
Radhika is a graduate of the Penn M&T Program. She received a Bachelor of Science in Engineering in Computer Science from the School of Engineering and Applied Science and a Bachelor of Science degree in Economics (Concentrations in Finance and Management) from Wharton in 2005.
2023 Event Program
7:30 am – 8:45 am Registration & Breakfast
8:45 am – 9:00 am Welcome & Introductory Remark
Vijay Kumar, Nemirovsky Family Dean & Professor, Penn Engineering and Gad Allon, Jeffrey A. Keswin Professor and Professor of Operations, Information and Decisions
9:00 am – 10:00 am Keynote Fireside Chat
Radhika Gupta'05 Managing Director and Chief Executive Officer Edelweiss Asset Management Limited
Fireside chat led by Vijay Kumar, Nemirovsky Family Dean & Professor, Penn Engineering
10:00 am – 10:30 am Coffee Break
10:30 am – 11:30 am Market Trends Panel
Alan Cook'95 Founder and CEO Brilliant Pet 2, President and CEO Belle-V LLC, Mona Mahajan'00 Senior Investment Strategist Edward Jones, Dan Zwirn'93 CEO & CIO at Arena Investors, LP
Moderated by Lori Rosenkopf, Simon and Midge Palley Professor and Vice Dean of Entrepreneurship, the Wharton School
11:30 am – 12:40 pm Lunch
12:45 pm – 3:00 pm Integration Lab Presentation
3:00 pm – 3:30 pm Coffee Break
3:30 pm – 4:30 pm Second Career Panel
Brian Kravitz'99 Group Product Manager Google, Doug Lawrence'85 Chief Executive Officer Hygieia, Meenal Lele'05 Founder, CEO Lil Mixins, Lloyd Mandell'91 Technology and Business Services Sector Head Glenview Capital
Moderated by Gad Allon, Jeffrey A. Keswin Professor and Professor of Operations, Information and Decisions
3:30 pm – 4:30 pm Student Speed Networking
4:30 pm – 4:45 pm Coffee Break
4:45 pm – 5:00 pm Integration Lab Awards
5:00 pm – 5:30 pm Jerome Fisher M&T Distinguished Alumni awards
5:30 pm  – 5:35 pm Closing Remarks
5:35 pm – 7:00 pm Alumni Cocktail Reception
The Jerome Fisher Program in Management & Technology
The Larry Robbins House
3537 Locust Walk
Philadelphia, PA 19104
215-898-4145
E-mail: mgtech@seas.upenn.edu