Meet an M&T
Connect with a current student to learn about the life of an M&T at Penn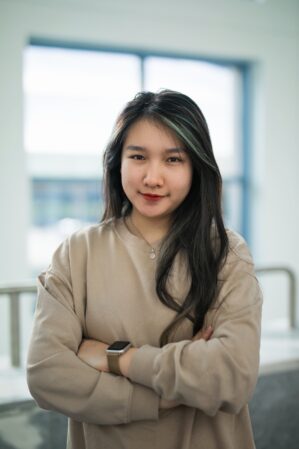 Lizze He (M&T '25)
Hometown: Shenzhen, China
SEAS Major: Computer Science, Minor in Geology
Wharton Concentration:
Finance
Lizzie (Tianyi) He is a sophomore, studying Computer and Information Science (CIS) & Finance in the M&T program. She is from Shenzhen/Macao, China. On weekdays, you might run into her doing work in Hunstman Hall or rushing to classes on Locust Walk. In her free time, she enjoys playing volleyball, hanging out with friends, and catching up with sleep.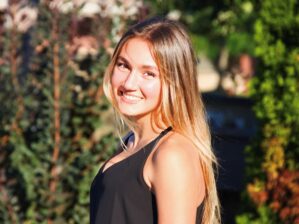 Molly Limaye (M&T '25)
Hometown: Radnor, Pennsylvania
SEAS Major: Computer Science
Wharton Concentration:
Management and Social Impact & Responsibility
Although I initially did not consider myself to be the "ideal" business and engineering student, with interests varying from painting to community service to journalism, I quickly realized that there is much more to M&T than finance and coding. I am majoring in Computer Science and pursuing the Management and Social Impact & Responsibility concentrations. Outside of my academics, I'm a computer science teacher for underserved students in Philadelphia,  a member of the M&T Board Social committee, a data analyst for the newspaper, a marketing intern for a search engine startup and a mentor for girls interested in business through Wharton Women. In my free time, I enjoy working out, reading and painting. Anjalee Narenthiren (M&T '25)
Hometown: Toronto, Canada
SEAS Major: Computer Science
Wharton Concentration: Undecided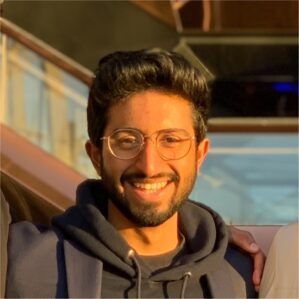 Sahitya Senapathy (M&T '24)
Hometown: Dallas, Texas
SEAS Major:
Computer Science


Wharton Concentration: Finance

Sahitya is a junior from Dallas, TX studying Computer Science and Finance. He's interested in technology startups, venture capital, and financial history. On campus, Sahitya's a Venture Partner at Contrary Capital and a teaching assistant. Previously, he helped engineer a new product at Amazon Web Services, conducted machine learning research at the Air Force, and co-founded an EdTech startup with three other M&T students. In his free time, Sahitya likes adrenaline-pumping activities, whether its horror movies, roller coasters, or skydiving.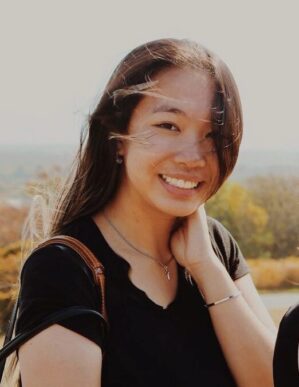 Kaitlynn Soo (M&T '23)
Hometown:
Dallas, Texas


SEAS Major:

Systems Engineering


Wharton Concentration:

Finance

I'm Kaitlynn, originally from Dallas, Texas and part of the class of 2023. On campus, I'm involved in the Wellness Committee for M&T Board, where I get to work with other M&Ts and admin on planning events and initiatives for the M&T community. I'm also involved in Wharton Women, Wharton Asia Exchange, consulting with the Wharton Agribusiness Club, and VC with Penn Undergraduate Capital Partners. I was also a TA for M&TSI. A fun fact is that I used to represent Team USA in Taekwondo! Feel free to reach out to me about working at startups, pursuing a career in finance, and to hear more about my experiences in M&T and at Penn! Kyle Zhang (M&T '26)
Hometown: Lake Oswego (Portland), Oregon
SEAS Major: Computer Science
Wharton Concentration: Finance
Hello I am Kyle Zhang! I love to play tennis, work out, hang out with friends, game nights, watching tennis & soccer (#coys) games, and code. I made a cool Valorant website over the past year, so if anyone plays it, I would love to discuss with you! I love all kinds of foods/drinks; boba and chipotle to name a few. I can be quite a foodie, so you might catch me making some food too. I am interested in the realm of the undiscovered. I enjoy talking about almost anything, although… I ABSOLUTELY love theoretical conversations. It is just so enjoyable to talk about ideas that just don't exist currently!!