40th Anniversary M&T SUMMIT
Singh Center for Nanotechnology
March 21st, 2020
Connect & Grow – Transforming Our World 2030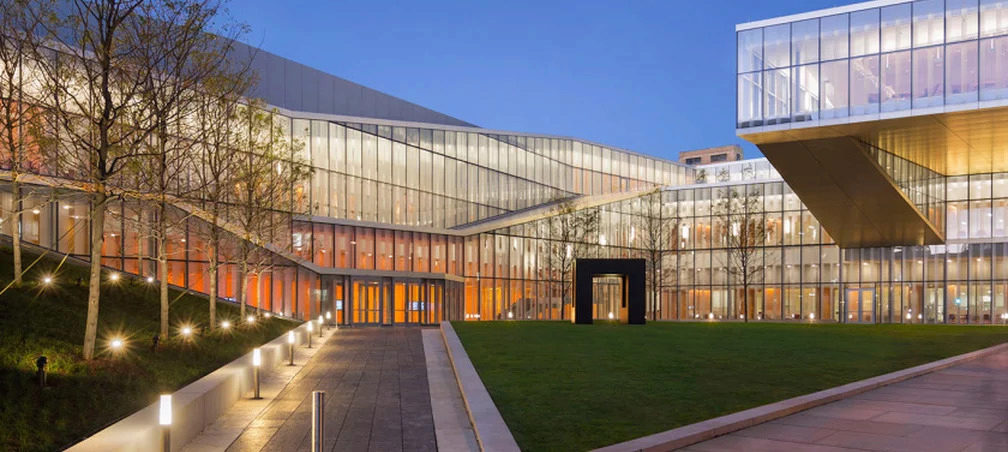 Our third annual summit on Connect & Grow-Transforming Our World 2030, will be held in Singh Center for Nanotechnology on March 21st, 2020 from 8am-6pm.
Speakers information & Detailed Agenda to follow.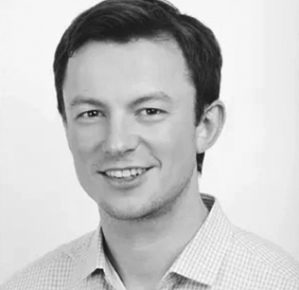 Boris Bogatin

Entrepreneur & VC Investor
READ MORE
Boris is an experienced venture capital investor and entrepreneur in wireless and Internet sectors. Currently, he is a special advisor to Columbia Capital, a leading TMT venture capital fund, investing out of a $500M fund with $3B under management. In this capacity, Boris has recently founded and incubated two companies, Siden and Frontera, focused on video distribution over wireless networks, now scaling with several million of funding from Columbia Capital.Boris is also a Venture Partner to Lumia Capital. Prior to moving on to the investment side, Boris was an entrepreneur. He helped start and grow Mobile Satellite Ventures into two multi-billion 4G wireless operators, SkyTerra (now Ligado) and Terrestar (bought by Dish to form their AWS-4 spectrum). He also co-founded and ran NearVerse, a combination of a proximity messenger and a CDN tech platform for 5-10x faster Internet and more accurate location ID. Boris also holds five patents in the Internet space. He graduated from the program with a BAS in large scale technology systems from SEAS and BS in Economics from Wharton.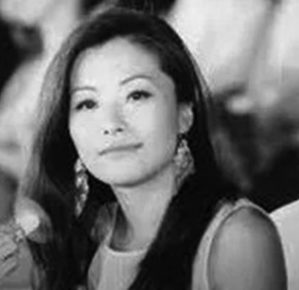 Peggy Choi
Founder & CEO, Lynk
READ MORE
Peggy graduated from the program with a BSE in Digital Media Design from SEAS and BS in Economics from Wharton. She was a Joseph Wharton Scholar, Wharton Research Scholar and Benjamin Franklin Scholar. Peggy is the founder and CEO of LYNK. Before becoming an entrepreneur, Peggy was an Associate at Silver Lake Partners. Previously, she worked in the Technology, Media, and Telecom Investment Banking Group at Goldman, Sachs & Co. in New York. Peggy is on the Leadership Council of the Jerome Fisher M&T program.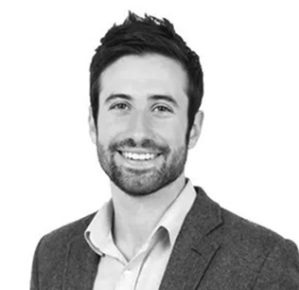 Brandon Christie

Principal, NEA
READ MORE
Brandon graduated from the program with a BSE in systems engineering from SEAS and BS in Economics from Wharton. He is a Principal at NEA, the venture firm that he joined in 2014 as an investor on the technology team. Brandon currently focuses on enterprise and consumer technology investments in the China sector. Prior to joining NEA, Brandon was a member of Barclays' Financial Sponsors Investment banking team in New York. At Barclays, Brandon worked on a variety of recapitalization, IPO, and LBO transactions for private equity clients across a number of industry verticals. Brandon serves on the Leadership Council of the Jerome Fisher M&T program.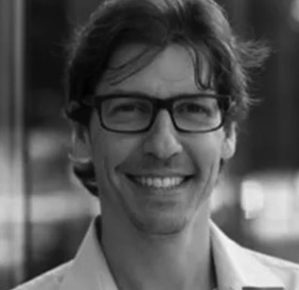 Jeff Fluhr

Entrepreneur
Partner, Craft Ventures
READ MORE
Jeff is a general partner at Craft Ventures. He graduated summa cum laude from the program with a BSE in systems engineering from SEAS and BS in Economics from Wharton. Jeff has been a successful tech entrepreneur and investor for two decades. He dropped out of Stanford Business School to found StubHub and served as founder/CEO until the company's acquisition by eBay. He is an adviser to several Silicon Valley emerging technology companies. He has been the recipient of several awards including the Joseph Wharton Award for Young Leadership, San Francisco Business Times'Forty Under 40 list, Sports Business Journal's Forty Under 40 list and Entrepreneur Magazine's 24 Best and Brightest Young Entrepreneurs. Earlier in his career, Jeff worked at The Blackstone Group. Jeff's investments include Houzz, Trulia, Twilio, Warby Parker, and ZocDoc.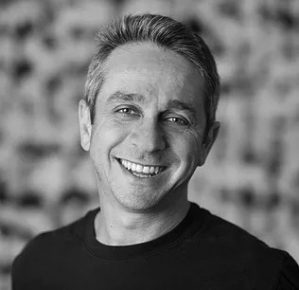 Josh Kopelman

Entrepreneur
Founder, First Round Capital
READ MORE
Josh is an entrepreneur, venture capitalist and a philanthropist. He graduated from the Wharton school with a BS in Economics . Josh is currently the founder and managing director of First Round Capital, a seed stage venture fund that led the seed round in Uber. The firm has invested in over 200 emerging technology startups – becoming one of the most active venture capital firms in the country. Josh started his entrepreneurial career in 1992, while a sophomore at Penn with Infonautics that went public on the NASDAQ stock exchange four years later. He then founded Half.com in 1999 which was bought by eBay. In 2004, Josh founded TurnTide, an antispam technology company later acquired by Symantec. Josh is an inventor, holds 16 patents in internet technology and was awarded Ernst & Young's "Entrepreneur of the Year" award from the Greater Philadelphia region. He is consistently ranked in the top 10 of the Forbes Midas List. Josh has been named as one of the top ten 'angel investors' in the United States by Newsweek magazine, one of "Tech's New Kingmakers" by Business 2.0 magazine and a "Rising VC Star" by Fortune magazine. He was elected chairman of the Board of Directors of the Philadelphia Media Network in 2016.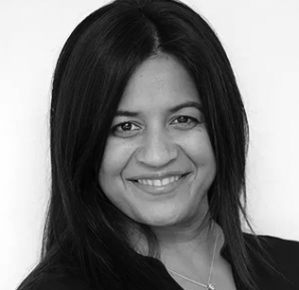 Reshma Sohoni

Co-Founder,
SeedCamp
READ MORE
Reshma graduated from the program with a BAS in Computer and Information Systems from SEAS and BS in Economics from Wharton. She is Managing Partner of Seedcamp, the European seed fund she co-founded with a strong belief that European entrepreneurs have the power to compete on a global scale. A decade later and Seedcamp has invested in over 285 companies including three unicorns: TransferWise, Revolut and UiPath and has raised four funds. Reshma has always worked at the intersection of business and technology and also has an MBA from Insead. She worked in commercial and marketing strategy at Vodafone before starting SeedCamp in 2007. Reshma is frequently listed as one of the most influential women in technology and VC and sits on the Digital Economy Council, working alongside the UK government and leading tech industry experts to provide policy advice to support tech startups and innovation in the UK. In 2017 Reshma also made it onto the inaugural Forbes Midas List for Europe as one of the most influential VCs on the continent. Reshma serves on the Leadership Council of the Jerome Fisher M&T program.
M&T Summit 2019
Disruptive Technologies: From Start to Scale
March 30th, 2019
Conversation with Jeff Fluhr M&T'96 – Entrepreneur & General Partner, Craft Ventures – Moderated by Dean Vijay Kumar, SEAS 
Panel – Challenges Associated with Scaling
Boris Bogatin M&T'98 – Entrepreneur & VC Investor
Peggy Choi M&T'06 – Founder & CEO, Lynk
Brandon Christie M&T'12 – Principal, NEA
Reshma Sohoni M&T'98- Co-Founder, SeedCamp
Moderated by Professor Saikat Chaudhuri
Structured Speed Networking
Tim Babich M&T'99, Prateek Bhide M&T'11, Peggy Choi M&T'06 Alan Frost M&T'87, Jonathan Haski M&T'11, Han Hu M&T'08, Doug Lawrence M&T'85,
Jeffrey Keswin M&T'90, Danielle Rubin M&T'16, Reshma Sohoni M&T'98
Fireside Chat with Josh Kopelman W'93 – Entrepreneur & Founder of First Round Capital – Moderated by Professor Gad Allon 
M&T Summit 2018
Big Data & Personalized Health
March 24th, 2018
Opening Keynote – Jeff Luhnow M&T'89, General Manager for Houston Astros
Pro Sports in the Era of Big Data & Wearables
Panel 1- Big Data Analytics in Health
Gary Eichenbaum M&T'95 Vice President, Preclinical science & safety, J & J
Clifford Jones M&T'07, Founder & CEO of AllazoHealth
Jay Komernani M&T'05 Founder & Chair, Human Diagnosis Project
Panel 2- Technology Innovation & the changing Business of Health
Jesse Beyroutey M&T'11 Partner, IA Venture
Kunal Ghosh M&T'03 Founder & CEO, Inscopix
Meenal Lele M&T'05 Director, Clinical affairs, VelanoVascular
Afternoon Keynote – Scott Snyder SEAS '87, Partner, Digital and Innovation at Heidrick & Struggles
From Fintech to Health tech-Technology trends for the next 5 years
The Jerome Fisher Program in Management & Technology
The Larry Robbins House
3537 Locust Walk
Philadelphia, PA 19104
215-898-4145
E-mail: mgtech@seas.upenn.edu