CONNECT
Hire. Mentor. Invest. Support.
The Jerome Fisher M&T Program community extends long after graduation with our more than 2,000 alumni living, working, and connecting around the world. Alumni excel in hedge funds, investment banking, private equity, venture capital, consulting, technology, biotech, aviation, medicine, law, innovation & and more.
Share your entrepreneurial endeavors, professional news, social impact, milestones and more with the Program community – your updates inspire our students and keep our alumni connected across the years and around the world.
The Jerome Fisher Program in Management & Technology cultivates interdisciplinary thinkers, builders, problem-solvers and leaders. Our alumni understand the value of their dual degree education, and often welcome Program students for internships and employment in their own companies and companies they lead.

The M&T Intern Fellowship Award provides financial support to students who secure internships at early-stage ventures. We give priority to students who secure internships at ventures led by Program alumni.
Alumni may coordinate on-campus recruiting events or advertise job opportunities through our dedicated Program  staff. Ask us how we can help you connect with M&T students and alumni.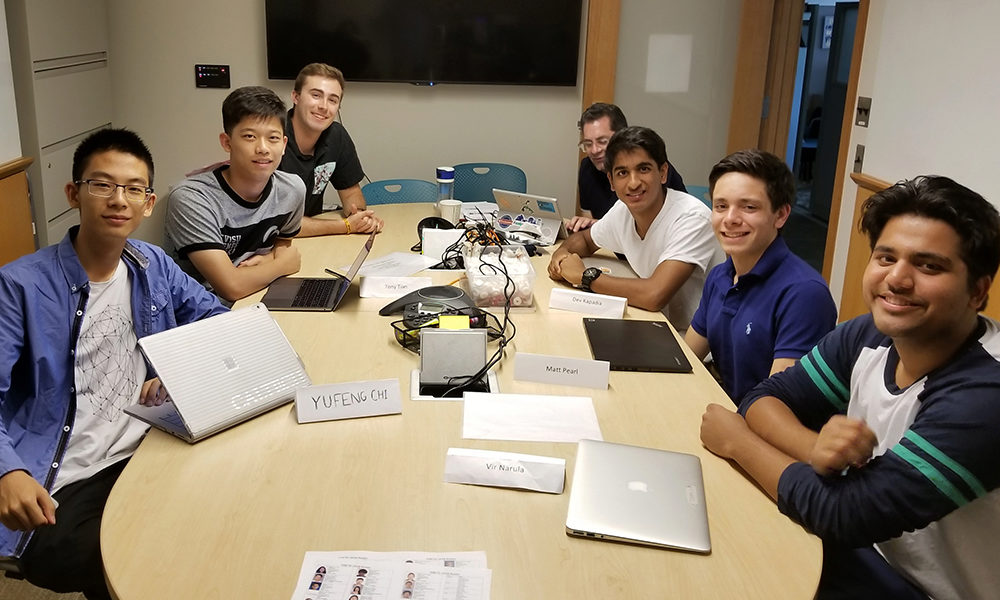 Would you like to share the benefits of the Jerome Fisher Program in M&T with prospective students? Or share your own experiences with current students?
Alumni can help us attract talented students in an increasingly competitive landscape. More than 350 alumni participate in the Penn Alumni Interview Program (PAIP) by conducting informative admissions interviews on behalf of the Program and PAIP. To join our interview team, please Register Here.
Alumni volunteers also enjoy participating in the M&T Student-Alumni Mentoring Program.
Please EMAIL M&T or call 215.898.4145 to learn more about mentoring and interview opportunities.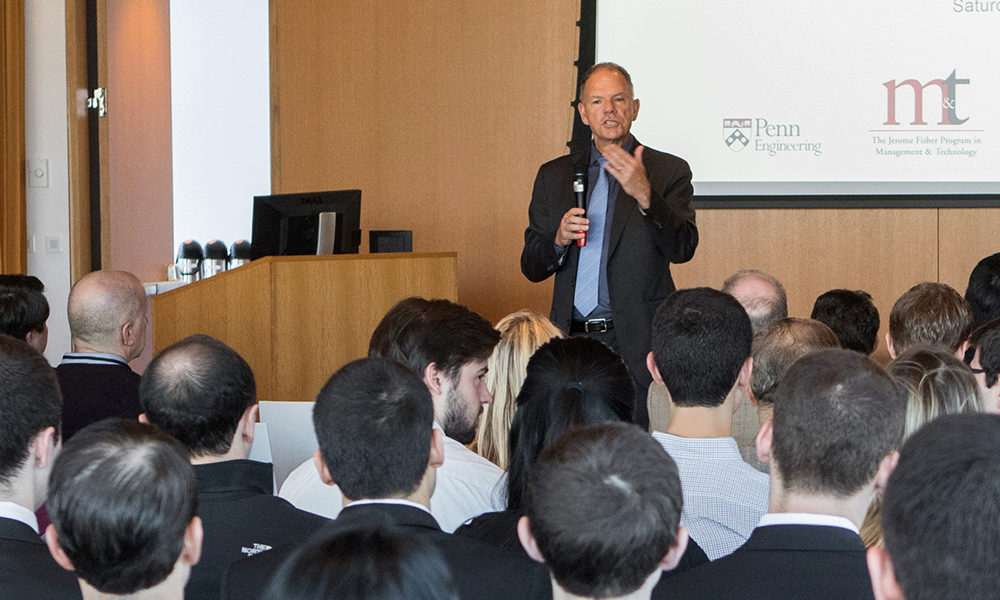 Jerome Fisher Program alumni are often inspired to promote M&T student innovation with early-stage investments in brilliant ideas. Alumni investments help our students develop concepts and bring them to market—and investors typically find that participating in student projects can be a highly rewarding experience.
The M&T INNOVATION FUND is a Jerome Fisher Program student-run organization that seeks to provide value creation for University of Pennsylvania start-ups. Managed by M&T students from all class years, with guidance from faculty, Program administrators and alumni, the Fund acts as an incubator or accelerator that provides seed-stage cash grants for near-term venture development, along with non-equity grants for specific expenses. Complementing the initial capital funding, ventures selected for the Fund's portfolio also receive valuable strategic support and mentorship from M&T alumni.
To learn more about how you can invest in M&T ventures, please EMAIL M&T or call 215.898.4145.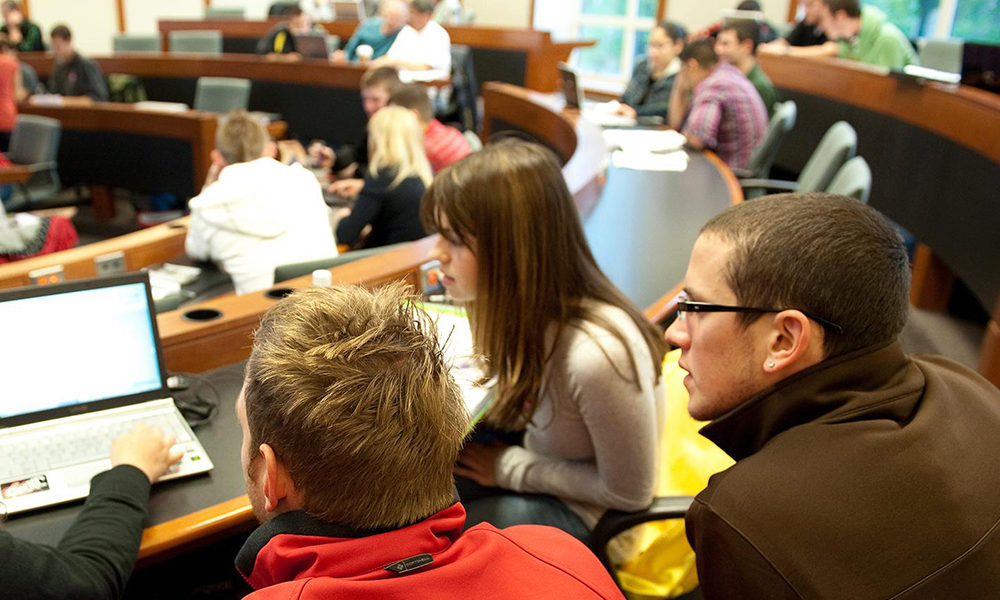 Jerome Fisher Program in Management & Technology alumni contribute to our growth, success and legacy.
Inspired by Jerome Fisher's vision and endowment, our alumni recognize the value of our dual degree program.
Your generous gift can make a substantial impact on our students, faculty, alumni, staff, programs and facilities. With your support, the Program works to:
Recruit top academically talented students

Engage alumni in

Freshman Seminars

,

M&T Summits

and other events

Award

M&T Summit

prizes for best presentations

Provide

M&T Fellowship Awards

with financial support for students interning at emerging ventures

Create innovative programs for students and alumni

Develop spaces for students to collaborate and build community within the Program

Connect students and alumni for workforce development

Inspire M&T for Life through the Graduation Breakfast, stoles and more.
GIVE NOW on our secure online donation website or call 215-898-4145 for information about other ways to give.
"I give to the M&T Program because it supported me and continues to support a world-class group of alumni and students. I'm honored to help M&T in its mission to attract and educate the best and brightest in the world."

Allie Rogers
M&T '87
Jerome Fisher M&T Distinguished Alumni
We are pleased to announce a call for nominations for the inaugural Jerome Fisher M&T Distinguished Alumni award, which will honor extraordinary M&T alumni who have achieved outstanding accomplishments in their profession and/or communities, exemplifying the benefits of an M&T experience and education.
We will honor two categories of alumni – Jerome Fisher M&T Distinguished Alumni and Jerome Fisher M&T Distinguished Young Alumni who are between 5-10 years after graduation. The awards will be presented during the annual Summit, which will be held on Saturday, March 25, 2023. Attendance is a prerequisite for receiving the award.
Alumni and current students are invited and encouraged to submit nominations. Nominated alumni must be degree-holding. Members of the M&T Executive Board, Dean Erika James, the Wharton School, and Dean Vijay Kumar, Penn Engineering will select the award recipients based on the nomination pool.
When you graduate from the Program, you become part of our strong alumni community for life. Our ~2,000 alumni find many ways to support each other and the Program, because our students are primed for leadership and prepared to make an impact. 

JOIN
REGIONAL
ALUMNI GROUPS

HOST
PROGRAM EVENTS
& ROUNDTABLES

ATTEND
M&T SUMMITS
& PROGRAM EVENTS

MENTOR
STUDENT-ALUMNI
MENTOR PROGRAM

SUPPORT
DONATE &
VOLUNTEER
The Jerome Fisher Program in Management & Technology
The Larry Robbins House
3537 Locust Walk
Philadelphia, PA 19104
215-898-4145
E-mail: mgtech@seas.upenn.edu