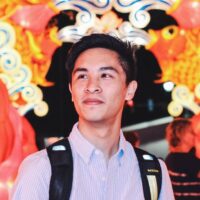 Lacking formal identification is a prevalent issue among homeless individuals, and it bars them from accessing many basic social and financial services in the United States – services that can help break the cycle of homelessness. Keep.id, which began as a senior design project, has evolved into a 501(c)(3) non-profit organization that is partnering with other non-profits to empower those who are experiencing homelessness to obtain, secure, and utilize identification. The organization's founders, Connor Chong (M&T'20) & Steffen Cornwell (M&T'20), met with us to talk about how far they have come, their long-term plans for growth, and how the larger M&T community can get involved.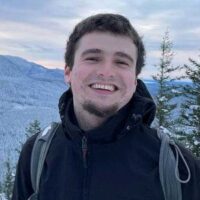 Q: What was the inspiration behind Keep.id?
Connor Chong (CC): Keep.id started as our senior design project. At the time, members of our team had previously participated in social impact projects, and we wanted to do something that was actionable and meaningful. We were inspired by a presentation Broad Street Ministry gave to us in which we learned that the lack of identification documents for homeless people is a chronic and systemic problem. We realized that lack of identification perpetuates the cycle of homelessness by barring access to essential services like housing, food stamps, and medical services. We built an MVP with the initial concept of identification document storage and expanded it to the whole identification pipeline of obtaining, securely storing, and using that identification to access aid and benefits. There were several key questions that guided our thought process: How do vulnerable populations lose or misplace their identification? How do people apply for ID, and what help/information do they need? And then from there, how is identification used to apply for other benefits like food stamps, social security, housing, and jobs? From there, we built out an online platform to help with those critical issues.
Q: How does keep.id work?
CC: With Keep.id, the user journey starts at the partner nonprofit. We currently have three different partners in the Philly area, which are mostly shelters and service organizations that deal with homeless populations. A person experiencing homelessness visits a partner shelter – and our ID services are available via the nonprofit's computers. The nonprofit case workers help them create an account by asking guiding questions about what information they already have. They then complete a basic profile and can start applying for various forms of identification via forms and selections they make on our website.
The process is completely digitized and aggregated in one place on our website, with the aim that applying for and storing identification is easy, centralized, and designed for the digitally illiterate. Those experiencing homelessness can complete an application for their birth certificate, social security card, and other forms of government identification, with fees waived and/or covered by us or the nonprofit. Identification documents are mailed to the shelter and then can be scanned and uploaded to our platform for secure cloud storage. Once our platform has the electronic scan saved, all documents can be downloaded and printed from anywhere, such as public library computers or at other nonprofits.
Q: What has been the response to / adoption rate for keep.id? 
CC: At this time, we're only in Philadelphia and targeting Philadelphia-based organizations. We landed our first partner last summer, Safe Harbor Easton.
Steffen Cornwell (SC): In addition to Safe Harbor Easton, we are also working with Why Not Prosper and Face to Face. We are currently working on securing additional partners, including Congreso and Mental Health Partnerships in Upper Darby.
Q: How did you take keep.id from a senior project to a business while you were still students? 
CC: A lot of times, especially as M&T students, we do cool projects in school, but then enter the corporate world and get caught up in launching our own careers and building things for our employers. With Keep.id, we thought critically about why we should pursue this post-degree. We received positive feedback and validation from various stakeholders, including city officials and nonprofit leaders who thought there was a need for digital solutions in the ID space for those experiencing homelessness. With the Trump administration, tighter restrictions were placed on benefits and various social programs were cut for vulnerable populations, and the ongoing pandemic lockdowns pushed for wider acceptance of digitization in government processes.
SC: We've been doing this for over three years, and it's all done on a volunteer basis. Half of our volunteers are graduates and half are current students. I have weekly volunteer hours with our partner organizations so I'm at the ground level in terms of seeing how what we created can help empower people facing homelessness.
CC: When thinking of social problems in the world, it can feel daunting trying to tackle issues such as education, poverty, climate change, etc. We felt Keep.id was specific and targeted to the identification problem for people experiencing homelessness face. Because our solution is so focused – it's almost like a small piece in a larger puzzle – we felt that we could make a large social impact.
Q: How did your time in the M&T Program prepare you for starting your own company right out of college? 
CC: As a start-up, there's a lot we need to handle in terms of balancing the engineering, the business side, and the organizational processes to get things done. M&T really prepares you for the business aspects of running a company in terms of business model, accounting standards, and having an entrepreneurial mindset. On the engineering side, it helps us as we build and improve the platform. We can immediately ship features to our customers and reinforce the value proposition of Keep.id.
SC: I took classes in social enterprises and a lot of the design thinking focus really helps me in my role here. With the MGMT237 course, some of those dynamics with innovation and disruptive innovation are things I think about now with Keep.id. It's kind of cool taking those learnings and putting them in the context of what we do. Four years of computer science definitely was helpful and building out the software.
Q: What is your goal for the company moving forward? 
CC: One of the larger goals I have for Keep.id is cross-state expansion. We are looking to expand to New Jersey and New York this year. Eventually, we want to expand up the eastern seaboard and out west where homelessness is also quite prevalent, in areas like San Francisco and Los Angeles. We hope to be a one-stop shop for ID services for people experiencing homelessness in general.
We also want to expand as an organization and hire full-time employees. We'd like to hire a full-time executive director by the end of the year – but that requires grants and donations, so it is taking time.
SC: I think long-term, we can serve all 550,000 individuals in the United States experiencing homelessness. We want to be able to serve them in a scalable way, and we want the nonprofits that serve this part of the population to adopt Keep.id for their usage.
Q: How can others within the M&T community get involved? 
CC: The best way they can get involved is to 1) learn more about the homelessness space, especially in Philadelphia; 2) if you know of foundations and grants that we should connect with, we're open to recommendations, as well as corporate sponsorships; and 3) we're always looking for additional help, whether that is volunteers or a full-time executive director. If you know of someone who would be a great fit, we'd love to meet them.