Every summer, the M&T program hosts a cohort of highly motivated and accomplished high school students on Penn's campus for the Management & Technology Summer Institute. Coursework utilizes the excellent lab facilities in the School of Engineering and Applied Sciences and welcomes faculty from both Wharton and SEAS, in addition to M&T alumni, as guest speakers. The program focuses on the intersection of tech and business and culminates in a presentation fair for students, families, and faculty in which student teams showcase a prototype they have designed and a go-to market pitch for their product. When they aren't spending late nights in the labs, students explore Penn's campus, the city of Philadelphia, and go on social field trips. 
Our 2020 application cycle closed on February 1st–well before we had any indication of how the next months would unfold. As Penn transitioned to virtual operations in mid-March, the M&TSI team met to discuss our summer program and quickly decided we did not want to take the chance that the world would not reopen by July. Never having run a virtual iteration of this program, we asked our faculty directors, "Can we do this?" As evidence of their tenacity and flexibility, they said, "Yes."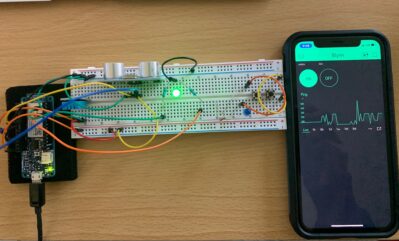 With a healthy dose of trepidation, we quickly pivoted to create a virtual experience that would be as dynamic, instructive, and memorable as our traditional campus program. We engaged in some creative problem-solving to retain the hands-on aspect of the Program, whereby all students utilized Arduino, ELEGOO UNO Project Starter Kits, and a digital multimeter to practice building a working prototype. Ultimately, we welcomed our largest ever cohort of M&TSI participants for a Penn experience from the safety of their own homes. 
Week 1 focused heavily on content. The program commenced with welcome addresses from Dean Vijay Kumar, Nemirovsky Family Dean of Penn Engineering, and Vice Dean Sergeui Netessine, Vice Dean for Global Initiatives and Professor at the Operations, Information and Decisions Department at the Wharton School who shared highlights of their respective schools, the Penn academic experience, and the focus of their individual research. From there, we dove into course content. Afternoon lectures explained foundational business principles while engineering labs began with students calibrating Arduino kits and leveraging TinkerCAD software to understand the capabilities of their hardware. We welcomed M&T Alumna Charu Jangid (M&T '14) Product Lead, Niantic Inc. who walked us through the planet-scale augmented reality games she helps to build as well as Noah Ready-Campbell (M&T '10) who is the CEO and Founder of Built Robotics which integrates AI guidance systems with off-the-shelf heavy machinery to create fully autonomous construction equipment.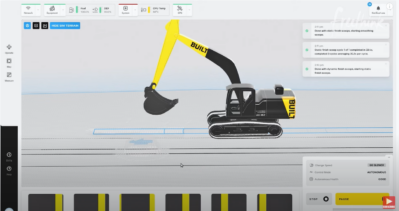 In Week 2, students began to work with their teams on their final projects, all while labs and lectures continued to increase in complexity. Case studies and simulations reinforced the business curriculum and allowed students to apply theoretical knowledge to real-world problems. Jeff Grimes (M&T '15), Product Manager at Google, led our students through a simulation demonstrating the various tasks and responsibilities of a product manager.
We were grateful to welcome each of the School of Engineering Departmental Chairs who introduced our students to their area of expertise as well as Dr. Peter Fader of the Wharton Marketing Department who lectured on customer-based valuation and Dr. Gad Allon of the Wharton Operations, Information & Decision Department to teach the basics of scaling commercial ventures. M&T Alum Simran Arora (M&T '19) called in from the West Coast to share her experiences as a PhD Candidate at Stanford, Danielle Rubin (M&T '16), Director at VantAI, joined to share her Biotech expertise as she works at the intersection of AI and Biology, and Jonathan Chen (M&T '19) who was a 2019 Schwartzman Scholar at Tsinghua University and is soon to transition to working for Tesla shared insights from his undergraduate experience at Penn.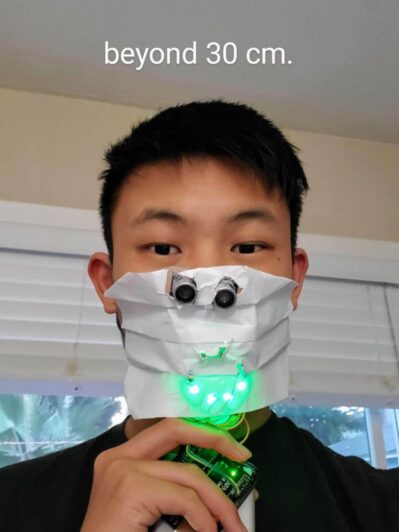 Week 3 focused on the final team projects which required a technology presentation of their prototype, an executive summary of their product and market plan, a website showcasing their project, and a final "Bring Alive" video presentation which combined all three. Students heard from guests such as Weiss Tech House, Penn Electric Racing, and President's Innovation Prize Winners Rui Jing Jiang (M&TSI '13, W '18) & Brandon Kao (M&TSI '13, MSE '18), Avisi Technologies, Katherine Sizov (SAS '19), Strella Biotech, Alfredo Muniz (SEAS MSE '16) & Sade Oba (SEAS MSE '16), Xeed. Lectures wrapped up with Saikat Chaudhuri, Professor of Management and Executive Director, Mack Institute for Innovation Management, Amy Calhoun, Director of Integrated Studies Programs and Associate Director of Digital Media Design at Penn Engineering, and Cynthia Sung who works in Origami Robotics with the GRASP Lab at Penn Engineering.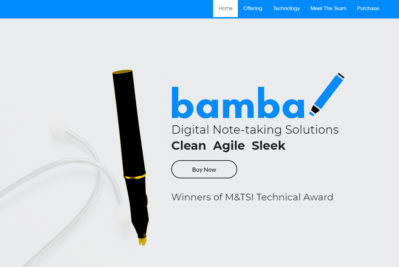 On Friday, July 24th we welcomed parents and friends to join us for the Bring Alive of these final presentations and were simply blown away by what these students had accomplished. These teams worked across time zones, coursework, and class time. Many of them learned coding and hardware skills from scratch and employed them to great effect in a matter of days. Students created products such as Bamba, "a smart Bluetooth highlighter which captures text and optimizes the note-taking process by allowing users to scan, save, and organize bullet point notes in Google Drive with the click of a button," FormAI "a personalized, real-time coaching wearable that provides virtual form correction to enable you to build strength faster and prevent injuries" which uses patch sensors attached to the body, or BuddyBand "a smart band for children with intellectual disabilities that helps keep them safe through real-time location monitoring and alerts they can easily send to their parents/authorities."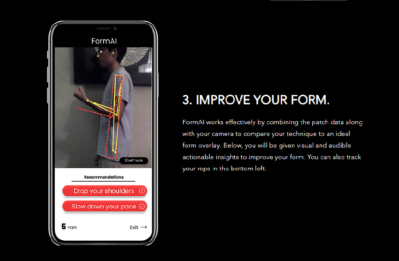 This program would not have been possible without such inquisitive and engaged students who committed themselves to a rigorous and fast-paced college-level course made all the more challenging by virtual learning. In addition, we were grateful to have a truly excellent team of teaching assistants who supported our students through engineering labs, case study essays, team projects, and hosted nightly social activities such as game nights, scavenger hunts, and even a "Maskathon" hackathon with support from Leslie Birch, Laboratory Resources Coordinator at Detkin Lab. Many thanks to our M&T TAs – Amy Zhou (M&T '23), Cole Fairchild (M&T '23), Maya Guru (M&T '23), Alex Ruhl (M&T '23), Kaitlynn Soo (M&T '23), Aliris Tang (M&T '23), and Natalie Yee (M&T '23) as well as our Engineering Lab TAs who worked tirelessly to recreate the labs on a virtual platform – Jong Min Choi (M&T '23), Anshul Choudhari (ENG '22), Kshitiz Garg (ENG '22, WH '22), Liam Hosey (ENG '21),Tingting Huang (MCP '21), and Bryan Romanow (ENG '22).
We reached out to students for their feedback on the program – knowing they had been challenged over three long weeks and that we were not able to engage with them in person at Penn as we had hoped. We were gratified to hear that the program had a positive impact on these talented students. One respondent wrote, "I am incredibly grateful for the chance to further explore my passions in the intersection of business and technology. I enjoyed the balance between the engaging lectures, hands-on labs, interactive guest lectures, and case studies, which allowed us to delve into a myriad of interesting subjects. Through M&TSI, I realized that business and technology are not separate entities— Rather, they fuse into a powerful propellor for change in our society today. Furthermore, I am grateful for the tight-knit community that shaped my experience; I enjoyed meeting incredible world-class professors who are passionate about their fields, bonding with like-minded peers from diverse backgrounds, and connecting with friendly TA's who want to help us succeed. Throughout this intense and enriching 3-week experience, I learned more about my passions in business and technology than I ever did before. M&TSI provided me with both significant intellectual insights and a community that I want to stay connected with for years to come." – Amy Zhou, M&TSI 2020 Participant

While we hope that M&TSI 2021 will be back on campus, thank you to everyone who made a virtual 2020 a success!
The M&TSI Curriculum is designed and led by Faculty Directors Jeffrey Babin, Practice Professor and Associate Director of the Engineering Entrepreneurship Program and Siddharth Deliwala, Director, Lab Programs (Electrical and Systems Engineering)