The M&T Program has been one of the foundational experiences of my time in college. Looking back 4 years when I applied ED to M&T, I didn't truly understand the community I was joining or the experiences that I would have in them. Since joining the program, I've had amazing experiences from competing in startup competitions with M&T classmates to attending an M&T alumni reunion in Mumbai to beating our rival Huntsman Program in soccer in my freshman year (we lost this year but we'll get them next time). Central to this was my experience on the M&T Student Board.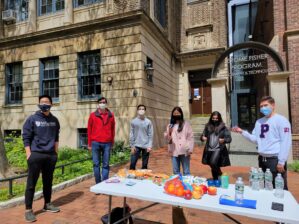 I joined the Student Board's CorPro Committee in my sophomore year after attending the M&T Summit and wanting to get more involved with the community and alumni. After organizing a few events, I was elected to be VP of Corporate on the CorPro committee later that winter. Our spring semester got interrupted by Covid, but M&Ts quickly adapted. CorPro and the Student Board held more events in quarantine than we ever had in a single semester. After the fall semester, I was elected to be President of the M&T Student Board and we've continued to host great events in both our virtual spring semester and in-person fall semester so far.
Besides growth and leadership opportunities and a dedicated alumni network, I think the best thing about M&T has to be the people in the program. Some of my best friends in college are M&Ts. M&T is an academically rigorous program, but having great students around you helps make the journey fun.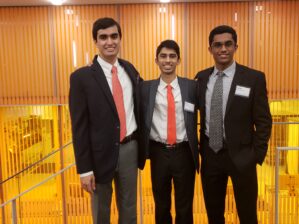 One of my favorite memories in M&T was our participation in the annual Y-Prize Competition, a startup challenge where we have to productize a technology made by Penn Engineering. We learned about this competition in our M&T freshman seminar so a group of M&T underclassmen and I formed a team to compete. Even though we hadn't completed any of the business or engineering courses that upperclassmen and graduate students had taken, we were able to hash out an idea and build a pitch deck and video in less than a week before the submission deadline. We ended up making it to the finals where we competed against seniors and graduate students.
M&T is a great program with amazing students, alumni, and opportunities. It is a great experience that I wouldn't have found anywhere else. If you are interested in any combination of engineering and business, M&T is second to none.
Kanishka Ragula (M&T '22) is the current President of the M&T Student Board and is soon to complete a Bachelor's of Engineering in Computer and Information Science and a Bachelor's of Economics in Finance.