Ana Izecksohn, M&T '24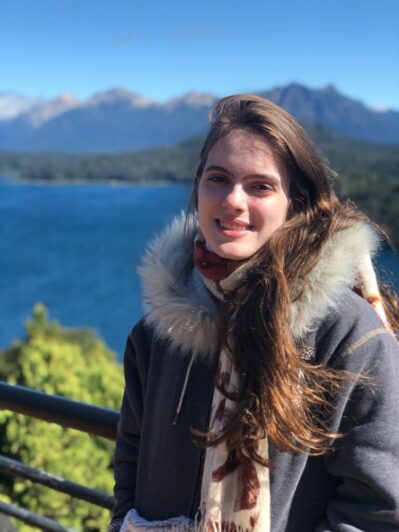 Hometown:
Rio de Janeiro, Brazil
Engineering Major:
Computer Science
Wharton Concentration:
Finance
---
WHY M&T
Where I'm from, it isn't possible for you to major in engineering and business at the same time. So, in my high school years, I was torn between choosing one or the other. But then I learnt about M&T and knew that it would be the perfect program for me because it combined two areas that interested me the most.
WHAT ARE YOU INVOLVED IN ON CAMPUS?
I'm involved in the Penn Sustainability Consulting Club and it's really nice. We come up with projects to help make Philly and the Campus more sustainable and then divide ourselves in smaller groups to do it.
FAVORITE CLASSES?
CIS 110 – it is a hard class with a lot of homework, but since the problems are so challenging is very rewarding when you complete them. MGMT 198 – it's a class with Prof. Mauro Guillen about business and artificial intelligence, and it's very interesting.
BEST PART OF THE M&T COMMUNITY?
It's a small community and a hard program, so I believe this makes people in it always willing to get to know and get close to one another. Also, M&Ts are always ready to help you, with a class, internships or just college in general.
FAVORITE PART OF PHILLY?
Still have to find a favorite place there, sadly I haven't stepped foot in Philly yet.
FUN FACT!
I love martial arts! I have a blue belt in jiu-jitsu and a yellow belt in krav maga and I plan to continue doing them in Philly!