Kaitlynn Soo, M&T '23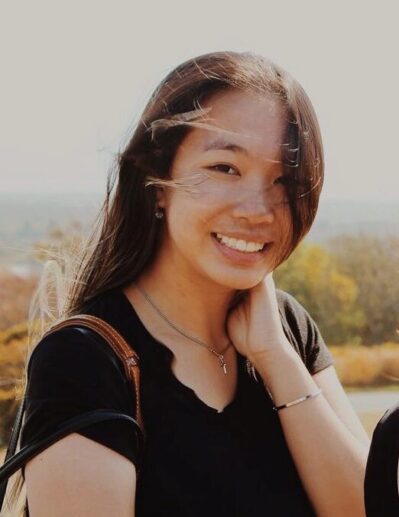 Hometown:Dallas, Texas
Engineering Major:
Systems Engineering, Minor Computer Science
Wharton Concentration:
Finance
---
Why M&T?
During high school, I struggled with choosing a path that would allow me to explore my multi-faceted interests. M&T was the perfect choice for me, because I not only get to deep-dive into the technical aspects of engineering at SEAS while also pursuing a comprehensive education at a top business school like Wharton, but also get to learn how to integrate both skillsets through classes like MGMT 237: Management of Technology, a course designed specifically for M&Ts. I enjoy the balance between both management and technology and getting to be a part of both the engineering and business communities at Penn.
What are you involved in on campus?
On campus, I'm involved in the Wellness Committee for M&T Board, where I get to work with other M&Ts and admin on planning events and initiatives for the M&T community. I'm also involved in Wharton Women, Wharton Asia Exchange, consulting with the Agribusiness Club, and Society of Women Engineers. I was also a TA for M&TSI.
Favorite classes and why?
One of my favorite classes so far in FNCE 100: Corporate Finance with Professor Itamar Drechsler, who is actually an M&T alum himself! He is very engaging and his class has given me a practical insight into the finance industry. I've also enjoyed CIS 160: Mathematical Foundations of Computer Science. Though a notoriously difficult class, it was both rewarding and fulfilling to gain an understanding in mathematics and computer science concepts that I've since applied in other classes as well.
BEST PART OF THE M&T COMMUNITY
The people, hands-down! Some of my closest friends are M&Ts and it's amazing to be surrounded by a close-knit group of driven and like minded, yet diverse, people that I can interact with in both academic and social settings. From freshman year, most M&Ts live together in Ware College house, and, through events and initiatives like class dinners, lineages, and the M&T specific courses, each class becomes a close community. Not to mention, upperclassmen and alumni are always so eager and willing to give advice and support.
FAVORITE PART OF PHILLY
Penn's close proximity in University City to Center City Philly is amazing and definitely a huge benefit. I often go into Center City with friends to study at coffee shops and explore the vibrant food scene, as well as attend music festivals/concerts, shop, and explore the rich culture and history.
FUN FACT!
I used to represent Team USA for Taekwondo!